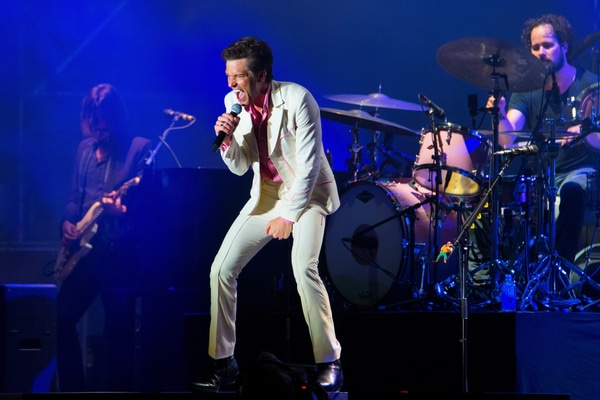 The Killers have just released a reimagined version of their LP 'The Getting By'.
Titled 'The Getting By II', the accompanying music video for the track is directed by Robert Machoian. It also finds the Vegas band singing with backing singers in a church.
It also includes footage of rural farm towns and blue-collar workers.
Notes From A Quiet Town 
This LP also follows the Killers' recent release of their concert film Notes From A Quiet Town. 
This was filmed in Nephi, Utah, the hometown of the band's frontman Brandon Flowers. The film also includes performances from the band's Pressure Machine album, which was released last year.
A deluxe edition of that record is available from today (March 25). It also includes four different versions of the 'Getting By' track. It also contains two versions of 'West Hills' and a new version of 'Runaway'.
'Getting By II' appears more characteristic of the band than the original and slightly more downcast that the last year's release. Check it out below.
'Running Horses II' also features on this album, but it does not include singer Phoebe Bridgers.
'West Hills' also includes a gospel take of the track.
On top of this, the Killers will also begin a brand new world tour. This tour will see the band perform across North America, Europe and Oceania. The Killers will perform on their home patch Las Vegas on April 15, 16 and 17.
The Killers confirmed the release of their album Pressure Machine last July.
Their rontman Brandon Flowers revealed that the band recorded this album during the pandemic, adding that they had a lot of time on their hands.
"Everything came to this grinding halt", he said.  "And it was the first time in a long time for me that I was faced with silence.  And out of that silence this record began to bloom, full of songs that would have otherwise been too quiet and drowned out by the noise of typical Killers records".
More on this here.