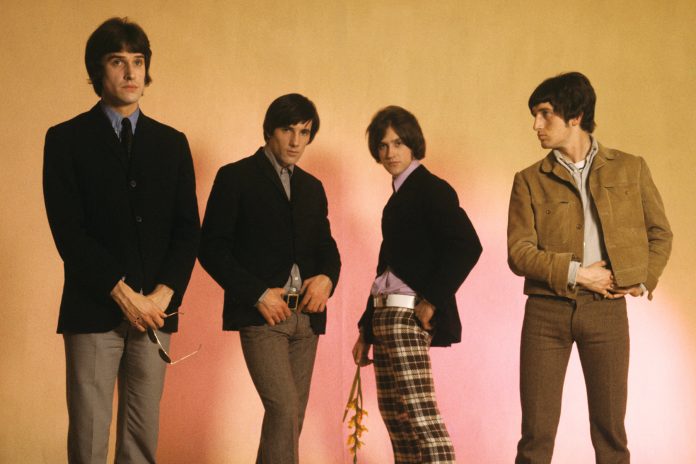 The Kinks are releasing a special edition reissue of 'Lola Versus Powerman and The Moneygoround Part One' album to celebrate its 50th birthday.
The album is commonly known as 'Lola' or 'Lola Versus Powerman', was the band's eight studio album and had legendary tracks such as 'Lola' and 'Apeman'.
This album was a huge milestone for The Kinks. During the 60s, The Kinks were banned from playing concerts in America. Fighting backstage and onstage, issues about payments and cutting concerts short prompted the American Federation of Musicians to sanction a ban on The Kinks playing in America. The ban lasted for fours years.
In 2014, frontman Ray Davies said of the ban "That ridiculous ban took away the best years of the Kinks' career when the original band was performing at its peak. By the time the group was allowed to return in 1969, the Woodstock generation had arrived and the Kinks were almost forgotten."
For the 50th anniversary, The Kinks have announced a wide variety of formats for the album. They include a limited special edition 10" book-pack of that album, containing many previously unreleased tracks and versions. The special edition also includes a 60 page book, 3 CDs and 2 7 inch singles. Other bundles include vinyls and CDs.
Extensive notes, rare photos, memorabilia and BBC demos are included in the special edition as well.
The new album is available for pre-order now and is due to be released on December 11th . For more information, visit the Kink's store here.
Speaking about album, Davies said "The album is a celebration of artistic freedom (including my own) and the right for anyone to be gender free if one wishes. The secret is to be a good and trusting person and friend."
In celebration of the release, a brand new remix/medley of The Kinks unreleased track titled 'Any Time' has been released and is called 'The Follower/Any Time 2020'. You can listen to it below.
Davies explained that the new track is a concept piece based on "the isolation caused by the coronavirus pandemic".
"(The isolation) can give people time to re-evaluate the world and re-assess their lives. Music can comfort the lonely, transcend time and it's not the future or the past, yesterday, today or tomorrow. It's anytime."
"I saw a way of making this unreleased 1970s track connect to an audience in 2020. I also saw a way of showing that music can time-travel, that memory is instantaneous and therefore can join us in the 'now'"
"I put this together as something surreal then realised that it was really happening. The song has found its place — after its 50th Birthday!"
The Lola reissue is similar to the 50th anniversary special editions released for Village Green Preservation Society and Arthur (Or the Decline and Fall of the British Empire).
Lola album track list:
Side A
The Contenders
Strangers
Denmark Street
Get Back In Line
Lola
Top Of The Pops
The Moneygoround
Side B
This Time Tomorrow
A Long Way From Home
Rats
Apeman
Powerman
Got To Be Free