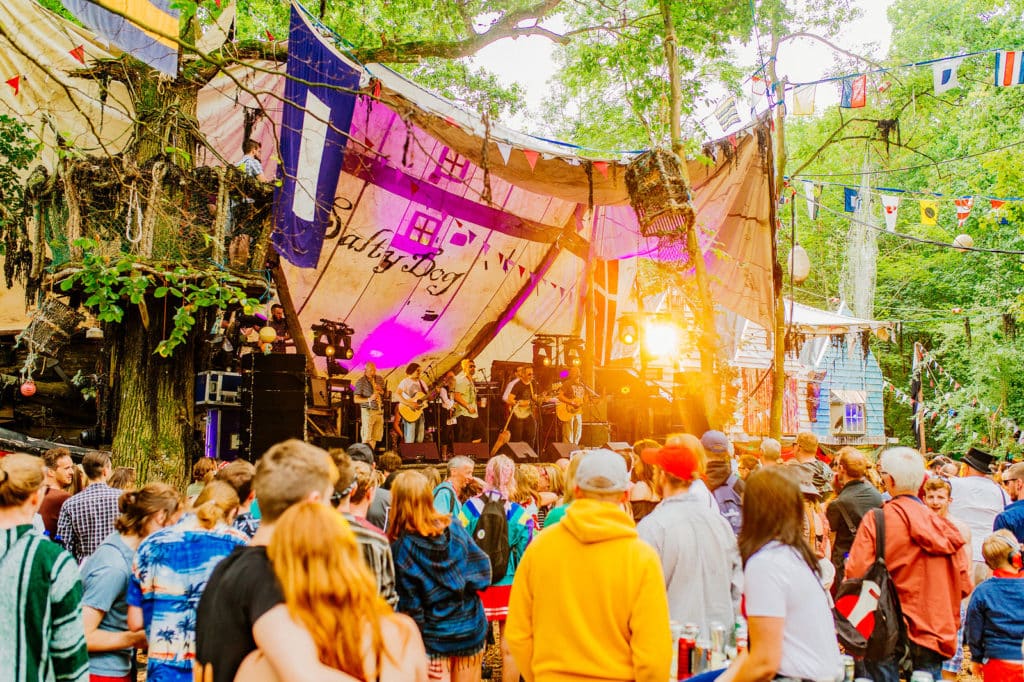 The Salty Dog line-up for Electric Picnic 2018 it is absolutely stellar. Festival goers can expect quality performances from bands including The Blizzards, Otherkin, Galway Street Club, Five Grand Stereo and The Eskies, at what can be considered one of the most unique stages at Electric Picnic.
The extremely popular Salty Dog stage, located in the heart of the woods at Electric Picnic, consistently attracts a great volume of people every year, who come to the shipwreck for great music and an unforgettable atmosphere. For those who wish to experience something that is a little different from the main stage area at Electric Picnic this year, Salty Dog, where all live acts perform on an abandoned ship, is the stage for you.
The line-up includes an eclectic bunch of artists, and will feature a spectacular range of musical genres this year, from rock to pop to ska. See the full line-up below:
OTHERKIN – KATIE LAFFAN – GALWAY STREET CLUB – THE BLIZZARDS – JINX LENNON – DR SCHWAMP – THE ESKIES – FIVE GRAND STEREO – TRACK DOGS – KEYWEST – BRONAGH GALLAGHER – THESE CHARMING MEN – INTERSKALACTIC – THE UNELECTABLES – SHOGUNS OF SKANK – THE PALE – STATE LIGHTS – BIONIC RATS – ROADHOUSE DOORS – MUTEFISH – JOBSEEKERZ – POGUEOLOGY – SKATUESQUES – MODERN LOVE – SQUARE PEGS – HUX AND THE HITMEN – THE WEDNESDAY GANG – TONY VILLIERS AND THE VILLAINS – THE SALTY DOG NO STARS – MONTAUK HOTEL
If you're not too familiar with some of the acts, here's what to expect:
 Five Grand Stereo – Anyone Can Be A Star
https://www.youtube.com/watch?v=hLX2m6wEcIM
Otherkin – React
https://www.youtube.com/watch?v=_KhuVZE7qqc
Galway Street Club – Can't Go On Without You
https://www.youtube.com/watch?v=ROfiJfr4_2Q
The Eskies – All Good Men
https://www.youtube.com/watch?v=_fzeSMlvqeU
The Blizzards – Trust Me I'm A Doctor
https://www.youtube.com/watch?v=s_6u4c-BfEk
If you're going to the Picnic this weekend, we'll see you there! Nova.ie and Radio Nova will be broadcasting live over the weekend from Stradbally; we're already trying out our wellies here in Nova Towers!