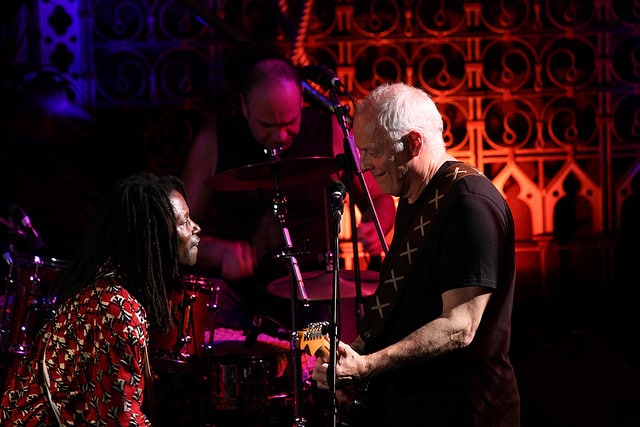 Don't faint, the long wait for Pink Floyd to produce a new album is nearly over, The Endless River is expected to be released in October 2014.
This is the bands first album in 20 years, since 1994's The Division Bell. It is based on recordings from the same 1994 session, and will feature contributions from deceased keyboard player Richard Wright,who passed away in 2008.
The long-time Pink Floyd backing singer Durga McBroom-Hudson told The Guardian:
 "The recording did start during 'The Division Bell' sessions (and yes, it was the side project originally titled 'The Big Spliff' that Nick Ma"son spoke about). Which is why there are Richard Wright tracks on it. But David and Nick have gone in and done a lot more since then. It was originally to be a completely instrumental recording, but I came in last December and sang on a few tracks. David then expanded on my backing vocals and has done a lead on at least one of them."
Roger Waters is not expected to be involved in the recording of the new album. A spokesperson for Pink Floyd stated that the LP will not be accompanied by a tour. More details are expected at the end of the summer.