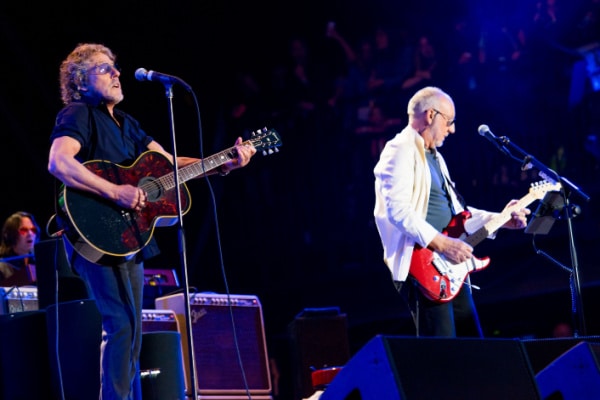 Would you like to listen to the article instead of reading it?
The Who are to release a huge 155 track box set, which is to feature their classic 'Who's Next' album, along with their shelved project 'Life House'.
'Life House' was initially to be released by The Who as a follow up to their 1969 album 'Tommy'.
Speaking about the album at the time, which was 1974, The Who's Pete Townshend had this to say.
"Under those circumstances, a very, very, very old guru figure emerges suddenly and says, 'I remember rock music, it was absolutely amazing, it really did something to people", he stated.
He also added, "And he talked about a kind of nirvana people reached through listening to this type of music. The old man decides that he's going to try to set it up so that the effect can be experienced eternally. Everybody would be snapped out of their programmed environment through this rock 'n' roll-induced liberated selflessness".
'Who's Next/Life House'
Arriving on September 15, 'Who's Next/Life House' will feature 89 previously unreleased tunes, along with 57 freshly mixed songs.
It is also available in a variety of orders, including a Blu-ray Audio disc, with new Atmos 5.1 surrounding mixes of the original album, along with 10 CDs in a Super-Deluxe Edition.
The box set will also include 14 bonus tracks from Steven Wilson.
Fans will also be able to lay their hands on a hardback copy with Pete Townshend's introduction, and notes from The Who experts Matt Kent and Andy Neil.
Various concert posters, photographs, buttons, and programs will also feature in this box set, alongside a graphic novel telling the story behind the Life House album.
It will also feature demos, containing recording sessions from London and New York from 1970-72, along with two newly mixed and complete 1971 concerts from the Young Vic Theatre, and the Civic Auditorium in San Francisco.
You can pre order this box set here.
Find out more info on this box set via the Who's website here.
Any hopes of seeing The Who live on stage any time soon are slim, with Roger Daltrey saying that a tour is unlikely in an interview back in April.