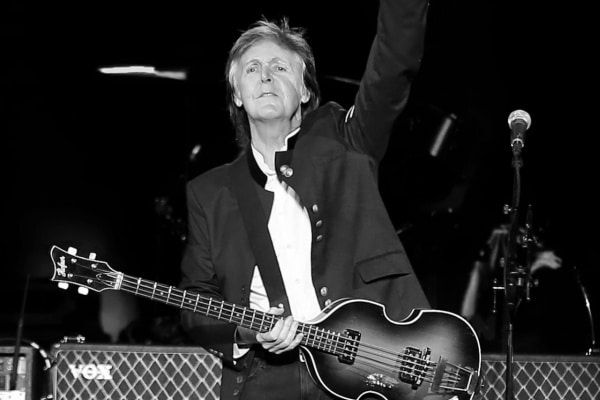 Would you like to listen to the article instead of reading it?
Paul McCartney has launched his very own podcast.
The podcast titled 'McCartney: A Life In Lyrics', will share some of the music legend's stories behind his best known tracks, including The Beatles, Wings, along with his solo career.
Set to launch on 20 September, the first season of 'McCartney: A Life In Lyrics', will include 12 episodes, and will feature tracks such as 'Let It Be', 'Eleanor Rigby', and 'Live And Let Die'.
"something very special"
The podcast will see Paul McCartney chat to poet Paul Muldoon, who wrote the forward for the singer's bestseller 'The Lyrics: 1956 to the Present'.
"When we listened back to the tapes, we realized there was something very special happening in these conversations", Muldoon can be heard saying the podcast's prologue show. "It was McCartney unfiltered".
Paul McCartney also added, "It was like going back to an old snapshot album, looking back on work I haven't thought much about for quite a few years".
'McCartney: A Life In Lyrics', was also co produced by iHeartPodcasts, and Pushkin Industries.
While season one will kick off in September, season two is to be launched in February 2024.
The first episode is available for fans via Apple, Spotify, iHeartRadio, and other podcast platforms that day, with a new episode to be released each week.
Fans will be able to check out all of season one following release via Pushkin+ subscription.
Last month, Paul McCartney jokingly blamed Bruce Springsteen for these increasingly long stage sets.
Back in the heyday of the Beatles, the fab four would often only perform on stage for 30 minutes, and the singer has now claimed that Springsteen was to blame for these extensive sets.