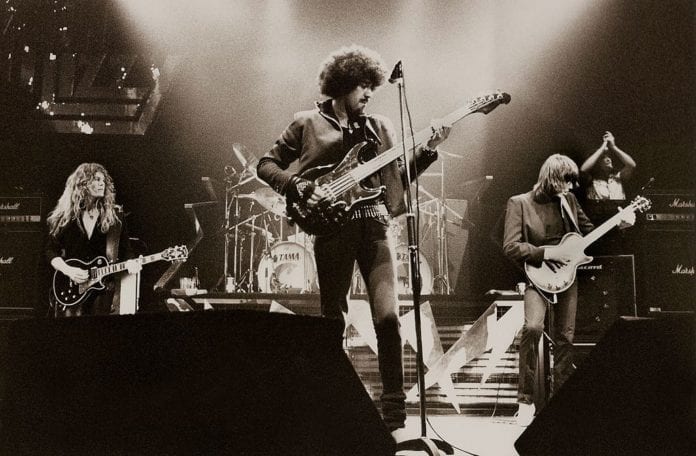 6-time Oscar nominee Jim Sheridan, together with award winning documentary maker Colm Quinn, will bring the life of the hugely influential Phil Lynott to the big screen. Producers Marcie Films are looking for an actor/musician/singer, aged 18 – 35, to play the part of Lynott, Ireland's first bona fide rock star, in this feature documentary about his rise to stardom.
"Having known Phil, and loving his music from the very start, it's a great honour to celebrate his life and work on the big screen. I see this as a non fiction movie, one meant for the cinema, and I can't wait to start the process of finding our modern day Rocker" said director Jim Sheridan.
The documentary aims to capture Phil Lynott's unique energy and charisma throughout his amazing career as Thin Lizzy's front man, and are inviting anyone who feels they can embody this rock legend to attend the auditions.
The open casting will be held at Bow Street, 12-13 Bow St., Dublin 7 on Saturday 27th May from 12.30pm. Filming for the documentary will take place on various dates throughout 2017. Experience in film and television is not essential. Please come prepared with a song, poem or example of Phil's influence on you. Auditions will be filmed and may form part of the final film. There is no need to register.
"Whether you sing, play the bass or have a passion for poetry and rock n' roll, you could be our Phil Lynott," said Alan Maher of Marcie Films. "The successful Rocker will work with professional mentors and those who have influenced and worked with Phil to 'become' THE ROCKER."
Although Lynott passed away in 1986, his legacy lives on through his songs and persona.  The film, produced by Marcie Films and Eagle Rock Entertainment with support from the Irish Film Board, will contemporise Lynott and underline his relevancy by taking an unknown musician and casting them in the title role.  With the guidance of those who knew Lynott best, the filmmakers will watch as the successful candidate becomes the 'Rocker'.  Using reconstructions and archive to trace the early years of Lynott's life, these two tracks will eventually meet in an astounding concert, mixing the present with the past, to show the power of Lynott, live and dangerous.
In the past week, the iconic statue of Phil Lynott was returned to its rightful home on Harry street. The bust was missing since last September when it was badly damaged by an unidentified vehicle. It cost over €6000 to repair the damage done to the statue.
Phil's mum, Philomenia was on hand to celebrate his reappearance earlier in the week.
Photo Cred:  Harry Potts