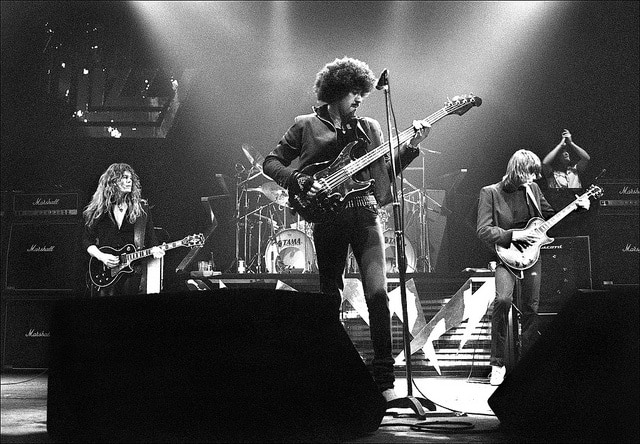 Thin Lizzy are enlisting Motorhead drummer Mikkey Dee for their upcoming tour. The band will be touring this year to mark the anniversary of the death of Phil Lynott.
The tour is being held to mark the 30th anniversary of the death of former frontman Phil Lynott and the 40th anniversary of their landmark album Jailbreak.
Thin Lizzy will start their anniversary tour at Ramblin' Man Fair, in Ashford, Kent, on July 23. Further shows will be announced in the coming weeks.
The current line up of he band is as follows : Ricky Warwick, guitarists Scott Gorham and Damon Johnson, and Darren Wharton on keyboards and Mikkey Dee on drums.
Speaking about the tour, guitarist Scott Gorham said "With Black Star Riders taking some time off the road to work on their third album, I thought it would be really cool to do some Thin Lizzy shows as it's an anniversary year, to have some fun and to re-live the good old days,"
He continued explaining the reason for Dee's recent inclusion "We will only do half a dozen or so dates to keep them special.  For personal reasons Brian Downey won't be with us but we have the incredible Mikkey Dee on the drum stool, which we are all very excited about.  We will announce who is on bass shortly."
Photo Credit: Harry Howard Potts