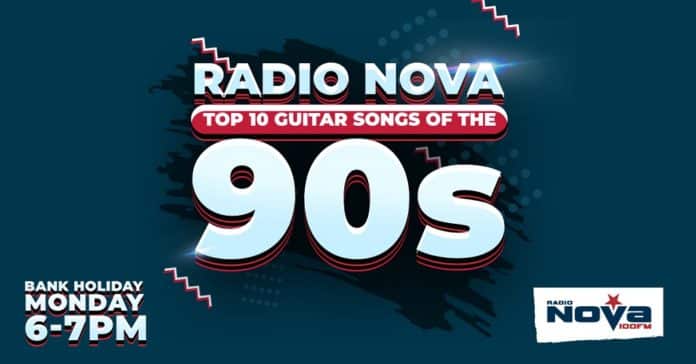 This weekend on NOVA we are celebrating all things 90s!
Whether you were listening to Blur or Oasis, Nirvana or Pearl Jam, Travis or The Verve: this weekend we are celebrating the grungiest, the baggiest, britpopiest of them all right across the weekend!
AND we want you to help us compile the ultimate 90s guitar songs!
WhatsApp your favourite guitar songs of the decade to 087 18 18 100 then tune in tomorrow Bank Holiday Monday from 6pm as we count down YOUR Top 10 Guitar Songs of the 90s!
That's this Bank Holiday Weekend on the home of Seriously Addictive Music…Radio NOVA!