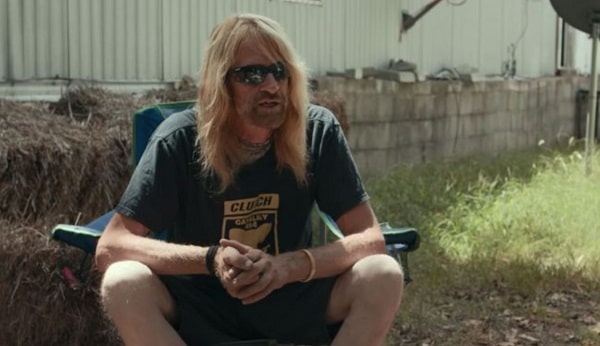 Erik Cowie, the zoo keeper who appeared in Tiger King was found dead in Booklyn, New York yesterday. He was 52 years old.
NBC, New York have said that Cowie was found unconcious in an apartment on 155th East  street. The cause of death has yet to be confirmed.
Cowie and Joe Exotic
Cowie who had worked with Joe Exotic, worked at the Greater Wynnewood Exotic Animal Park in Oklahoma.
The zoo keeper had also given evidence against Exotic, after the businessman was arrested for arranging a murder plot on his rival Carole Baskin.
Joe Exotic is currently serving 22 years in prison for animal cruelty, along with the Carole Baskin murder plot.
Cowie had also said in a special follow up show that Exotic should be incarcerated indefinetly.
Cowie had also offered several interviews about his experiences on the Netflix docuseries about Exotic.
Should never be released from prison 
Cowie had previously told Joel McHale that "a*****e" Joe Exotic should never be released from prison.
"No. Not no, but f*** no,", he said. "22 years doing federal time — that guy's gonna die in there".
"So, good riddance", he added.
"It's been in the back of my head, and I think about it a lot", Cowie also said when asked about working with Exotic.
He had also claimed, "A lot of times when we put cats down, they used me because just by my appearance or my voice (meant) I could get a cat up the side of the cage where we can dart it and tranquilise it so they could be put down". 
Since then, Joe Exotic has had his say on his conviction.
Back in January, Exotic hit out at the then US President Donald Trump for not granting him a pardon. Exotic claimed he was "too innocent and too gay to be pardoned". 
"I only mattered to Don Jr. when he needed to make a comment about me to boost his social media post", he said. "Boy were we all stupid to believe he actually stood for Equal Justice? His corrupt friends all come first".