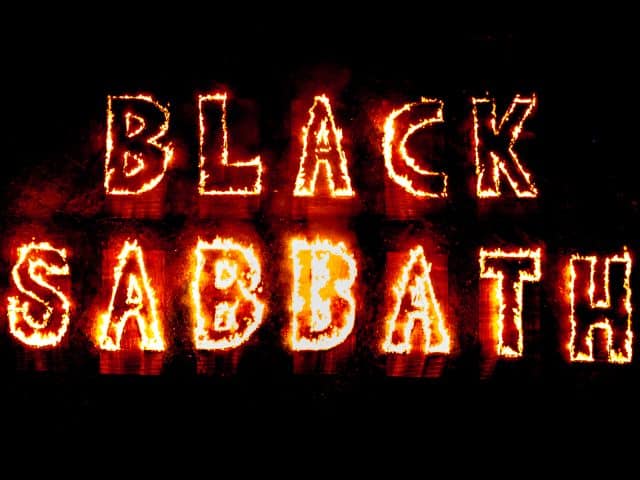 Every day on Radio Nova, just before 11am, we play a couple of songs key to "today in music history" Have a listen! But for now – here's some light reading and watching. February 5th in Music History looks like this.
1957, 5,000 fans greeted Bill Haley when he arrived from New York on the liner Queen Elizabeth at Southampton, for his debut UK concert tour. Haley was the first American rock artist to tour the UK.
1970, David Bowie recorded four songs at the BBC Paris Cinema in London. This was guitarists Mick Ronson's first appearance with Bowie who went on to work with Bowie as one of the Spiders from Mars.
1971, Black Sabbath started recording what would be their third album, 'Master Of Reality' Guitarist Tony Iommi, decided to down tune his guitar down three semi-tones, Geezer Butler also down tuned his bass guitar to match Iommi. The result was a noticeably 'darker' sound that almost two decades later would prove hugely influential on at least three of the biggest grunge acts, namely Smashing Pumpkins, Soundgarden, and Nirvana.
1972, Paul Simon released his first new song without Art Garfunkel, 'Mother and Child Reunion', Simon nicked the song's title from a chicken-and-egg dish called Mother and Child Reunion from  a Chinese restaurant's menu.
2004, Janet Jackson's right breast became the most searched-for image in net history, of course seen by millions on TV. Search engines reported a big jump in searches for Janet Jackson and Super Bowl, as people turned to the web for images of the event. Hello Wardrobe Malfunction!
2015, INXS guitarist Tim Farriss said he may never play the guitar properly again after severing his finger in a boating accident.
2016, A new species of black tarantula that lives near Folsom Prison, California, was named after Johnny Cash. Aphonopelma johnnycashi.
Don't forget you can now get This Week in Music History every Friday from Nova.ie and Radio Nova.
To subscribe to the podcast, just click here