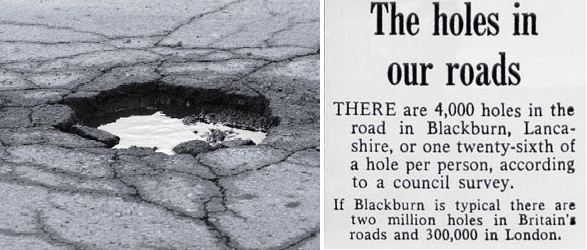 Would you like to listen to the article instead of reading it?
Every day on Radio Nova, just before 11am, we play a couple of songs key to "today in music history" Have a listen! But for now – here's some light reading and watching. January 17th in Music History looks like this.
1966 to start, NBC-TV in the US bought The Monkees series, placing it on their 1966 autumn schedule. The series centered on the adventures of The Monkees, a struggling rock band from Los Angeles.
1967, The Daily Mail ran the story about a local council survey finding 4,000 holes in the road in Lancashire inspiring John Lennon's contribution to The Beatles song 'A Day In The Life'.
http://teachrock.org/video/the-beatles-the-recording-of-a-day-in-the-life-1967/
1970, The Doors played the first of four shows at the Felt Forum in New York City. The shows were recorded for the bands forthcoming 'Absolutely Live' album.
1972, A section of Bellevue Boulevard in Memphis was renamed Elvis Presley Boulevard. The remaining length of road kept its original name after protests from the Bellevue Baptist Church.
1996, David Bowie , The Jefferson Airplane, Pink Floyd, Pete Seeger and The Velvet Underground were all inducted into the Rock and Roll Hall of Fame.
2016, English drummer Dale Griffin died aged 67. He was a founder member of Mott the Hoople best known for classic tracks 'Roll Away The Stone' and 'All The Young Dudes'.
Lots of happy birthdays today, here's a taste..
Mick Taylor, guitar, John Mayall's Bluesbreakers, joined The Rolling Stones in 1969 (aged 20), and left the Stones in 1974. He has appeared on some of the Stones' classic albums including Let It Bleed, Sticky Fingers and Exile on Main St.
Steve Earle, US singer, songwriter who had the 1988 UK No. 45 single 'Copperhead Road'
Paul Young, singer, (1983 UK No.1 single 'Wherever I Lay My Hat, That's My Home', 1985 US No.1 single 'Everytime You Go Away'.
Finally, Ricky Wilson, vocals, Kaiser Chiefs.
Don't forget you can now get This Week in Music History from Nova.ie and Radio Nova.
To subscribe to the podcast, just click here