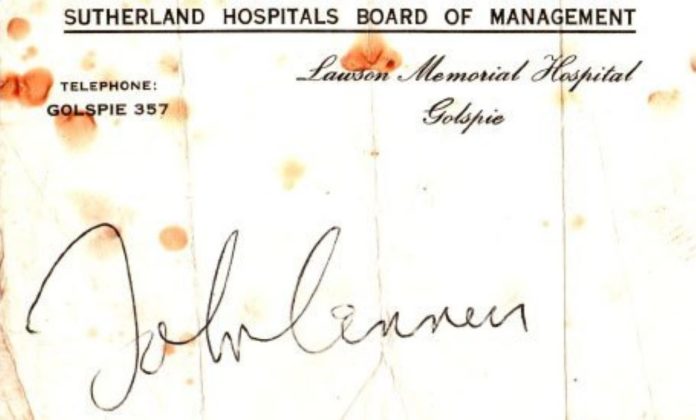 Every day on Radio Nova, just before 11am, we play a couple of songs key to "today in music history" Have a listen! But for now – here's some light reading and watching. July 1st in Music History looks like this.
1956 Elvis Presley appeared on NBC- TV and performed 'Hound Dog', US TV critic John Crosby panned Elvis' performance, calling him an 'unspeakable, untalented and vulgar young entertainer.
1968 The Band released their debut album Music From Big Pink. The album, which features their first hit single 'The Weight'
1969 Yoko Ono, John Lennon and family were involved in a car accident in Scotland. Lennon later had the car crushed into a cube and exhibited it on his lawn at Tittenhurst Park.
1975 10cc were at No.1 on the UK singles chart with 'I'm Not In Love'. If you've never heard how this record was made, it was beyond genius! Watch…
1983 A New Jersey-based band called Bon Jovi signed to Phonogram's Mercury records, although they had also been considering the name Johnny Electric. The group have since sold over 130 million records worldwide.
1995 Wolfman Jack died of a heart attack. He was the master of ceremonies for the rock 'n' roll generation of the '60s on radio.
2001 Rolling Stone Ronnie Wood was commissioned to paint a group portrait of diners who are regulars at the West End London restaurant The Ivy, Elton John and Pet Shop Boy Neil Tennant were two pop stars to be included in the portrait
2009 Sir Cliff Richard was ordered to demolish a £30,000 conservatory at his home in Surrey after the local council ruled that the conservatory should never have been built.
2020, Musician Max Crook died age 83. A pioneer of electronic music, he solo'd on Del Shannon's 1961 hit 'Runaway', playing his own invention, the Musitron.
Don't forget you can now get This Week in Music History every Friday from Nova.ie and Radio Nova.
To subscribe to the podcast, just click here