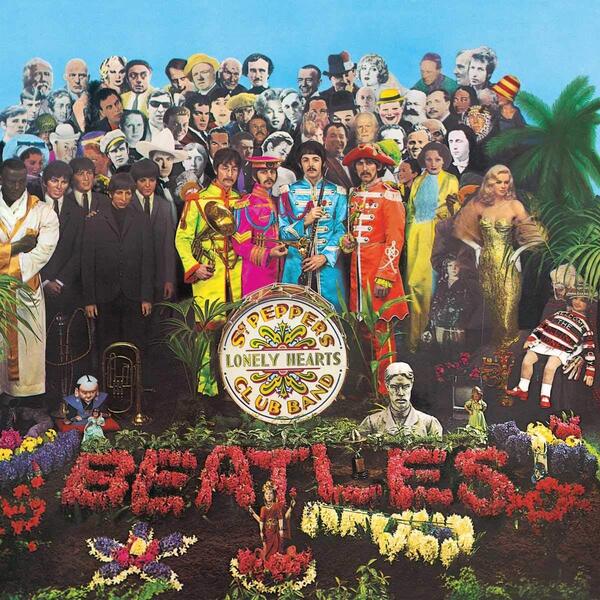 Would you like to listen to the article instead of reading it?
Every day on Radio Nova, just before 11am, we play a couple of songs key to "today in music history" Have a listen! But for now – here's some light reading and watching. March 14th in Music History looks like this.
Starting off in 1963. When Cliff Richard and The Shadows were a bit cool and at No.1 on the UK singles chart with 'Summer Holiday.' Taken from the film of the same name, it became Richards' seventh UK No.1 single.
1968 The "video" for 'Lady Madonna' was broadcast in black and white on Top Of The Pops. The video portion of the film clip was shot while The Beatles were performing the song 'Hey Bulldog', but the 'Lady Madonna' audio track was paired with the video for the promo release.
1982 Metallica made their live debut when they appeared at Radio City in Anaheim, California. Metallica formed in Los Angeles, California, in late 1981 when Danish-born drummer Lars Ulrich placed an advertisement in a Los Angeles newspaper, The Recycler, which read, "Drummer looking for other metal musicians to jam with.
1983 Jon Bon Jovi, Richie Sambora and Alec John Such formed Bon Jovi.
1985 Dead Or Alive were kicked off Channel 4's "The Tube" after admitting they were incapable of playing 'live.' The group scored the 1985 UK No.1 single 'You Spin Me Round, Like A Record'.
So here they are miming on Top Of The Pops!
1991 R.E.M. played the first of two nights at London's Borderline Club under the name of 'Bingo Hand Job.' The group were in the UK promoting their seventh studio album Out of Time and their current single 'Losing My Religion'.
2001 Peter Blake, who designed The Beatles classic Sgt. Pepper album cover sued the group's record company for more money. Blake was paid £200 for the famous figures in 1967, but was now 'cheesed off' that EMI had never offered to pay more money. Blake also made sleeves for the Band Aid single, 'Do They Know It's Christmas?' (1984), Paul Weller's Stanley Road (1995)
2016 Sony ATV Music Publishing announced that it would buy out Michael Jackson's share of a joint music publishing venture for $750m. The purchase gave Sony the rights to about three million songs, including works by The Beatles, Bob Dylan and Taylor Swift, but did not include Jackson's master recordings.
2020, American singer/songwriter Phil Phillips died age 94. He is best known for his 1959 song, "Sea of Love" which climbed as high as No.2 on the US Billboard chart.
Happy birthday to record producer Quincy Jones and Jona Lewie. (Wonder if Jona will have a party this year and will he be in the kitchen!)
Don't forget you can now get This Week in Music History from Nova.ie and Radio Nova.
To subscribe to the podcast, just click here