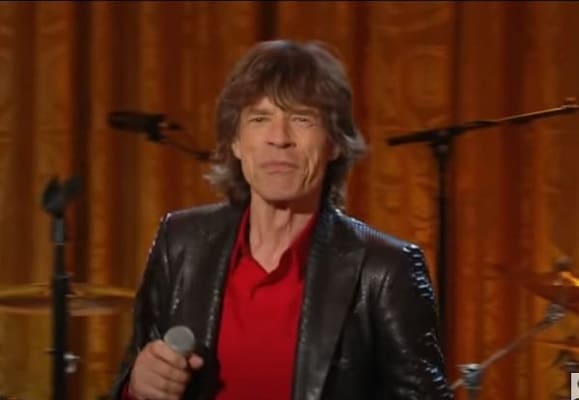 Every day on Radio Nova, just before 11am, we play a couple of songs key to "today in music history" Have a listen! But for now – here's some light reading and watching. September 7th in Music History looks like this.
1968, The Doors played the first of two nights at The Roundhouse, London, playing 2 shows a night on their first UK visit. The Stones went to see them..
1968, Jimmy Page, Robert Plant, John Paul Jones and John Bonham made their live debut as technically Led Zeppelin but billed as The New Yardbirds.. this was in Denmark btw
1978, Keith Moon drummer with The Who, died of a overdose of a drug prescribed to combat alcoholism. A post-mortem confirmed there were 32 tablets in his system, 26 of which were undissolved.. silly silly boy.
1985, David Bowie and Mick Jagger were at No.1 on the UK singes chart with their version of the Martha Reeves and The Vandellas 1964 hit 'Dancing In The Street.'
For the craic..
The song had been recorded as part of the Live Aid charity appeal. The original plan was to perform a track together live, with Bowie performing at Wembley Stadium and Jagger in Philly, until it was realised that the satellite link-up would cause a half-second delay that would make this impossible.
https://www.youtube.com/watch?v=HasaQvHCv4w.
2003, Warren Zevon passed away.
2010, Queen's Bohemian Rhapsody was voted the greatest 'lighter in the air song of all time' by lighter company Zippo.
Benmont Tench of the Heartbreakers and Chrissie Hynde have birthdays today.
Check out the weekly Podcast. Marty Miller's This Week in Music History.