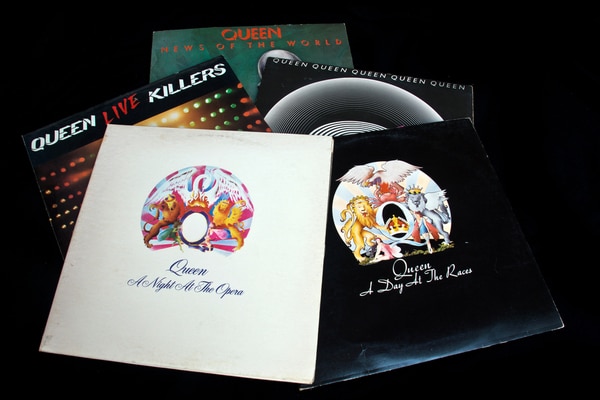 Every day on Radio Nova, just before 11am, we play a couple of songs key to "today in music history" Have a listen! But for now – here's some light reading and watching.  November 13th in Music History looks like this.
Starting in 1967, Pink Floyd were added to a 16-date UK tour with Jimi Hendrix, The Move, The Nice, Amen Corner.
Headlining Hendrix was allotted exactly 40 minutes; The Move, who preceded him onstage, had just half an hour, and Pink Floyd, were allowed between 15 and 20 minutes per show. (Just as well it was early Floyd and not Meddle era!)
1975, Queen played the first of two nights at the Empire Theatre in Liverpool,  the first nights on their 78-date A Night At The Opera World Tour.
1996, Michael Jackson married Debbie Rowe in Sydney Australia. After pledging forever love to each other, they divorced on October 8, 1999, with Rowe giving full custody rights of the children to Jackson with Rowe receiving an $8-million settlement.
2004, The Rolling Stones were refused permission to pursue a claim against their former record company Decca for unpaid royalties through the courts. The dispute was over their Forty Licks compilation CD, which was released in 2002 and was the first collection to span their entire career.
2006, Led Zeppelin were inducted into the UK Music Hall of Fame by Roger Taylor of Queen. Jimmy Page personally accepted the award.
2015, A pair of white boots worn by Elvis Presley during his famous '68 Comeback TV Special performance were bought by a UK collector for around €27,000. Elvis had worn the size-11 Verde boots while singing 'If I Can Dream', two months after the assassination of Martin Luther King, the lyrics included quotes from the civil rights leader.
Happy birthday to Bon Jovi's Alec John Such and Joseph 'Run' Simmons, one of the founding members of Run–D.M.C. He is also a practicing minister, known as Reverend Run!
Don't forget you can now get This Week in Music History from Nova.ie and Radio Nova.
To subscribe to the podcast, just click here