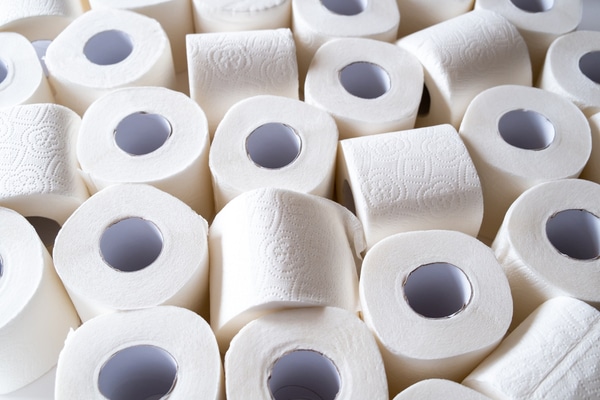 Ever wanted to wipe your backside with a picture of someone you dislike, or maybe a cool €500 note to make you feel rich? Well now you can, thanks to Sheffield company Toilet Face, who allows you to create custom-made toilet paper and have it delivered straight to your door.
The company is an independently owned printers, specialising in creating innovative, novelty, personalised gifts, from printed toilet rolls to soaps, and even toast. Terrible ex-girlfriends and boyfriends can now be used to wipe away mess, with these customisable toilet rolls.
On a day where millions devote their time to their love interests, you can do the opposite and have a spiteful wipe in honour of an ex with this customised item. Get it for that friend who supports a terrible football team. The personalised toilet roll is available for just £7.89 (€9.01) on the aptly named Toilet Face website.
You can fully customise your tissue by uploading a picture and you can even add a caption of text to the toilet roll. If you would like to buy it as a gift for a friend or loved one who needs to remember to stay away from their former lover, you can have the present gift wrapped for an extra £1.99 (€2.27). The tissue is even made from recycled paper and vegan inks and is FSC Certified.
To add a bit of romance in the bathroom, insert an image of yourself so your partner can admire you, while doing their business. However, when you are choosing an image for uploading, make sure that the picture is of good, clear quality. On the Toilet Face website, a company spokesperson states: 'We accept all image qualities, but to get the very best results, choose an image with lots of colour, which is non-pixelated. This is not a criteria, but a recommendation. It's bog-standard!'
For a happy Valentine's day with your partner, maybe go for the traditional flowers and chocolates, as presenting toilet paper to them with their face on it, may not go down too well. Nobody wants to flush their relationship down the drain on the most romantic date on the calendar.