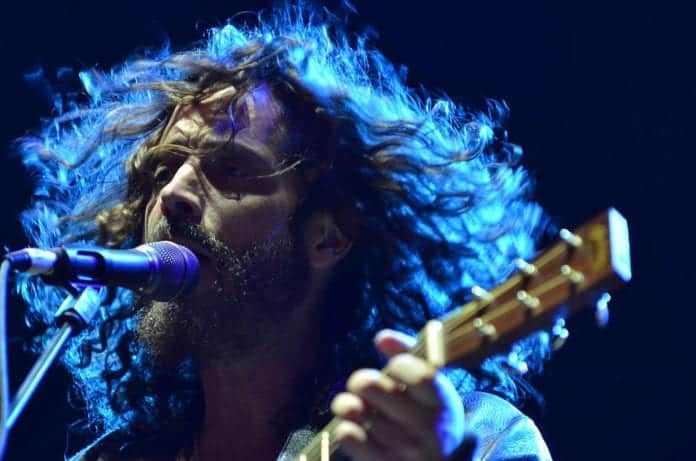 Rage Againist the Machine's Tom Morello has posted a heartfelt tribute to Chris Cornell. The friends worked together as part of Audioslave for years.
It was revealed yesterday morning by a representative that Soundgarden front man Chris Cornell died Wednesday night at the age of 52. His "sudden and unexpected" death has now reportedly been confirmed as suicide.
Morello posted a tribute on his instagram along with a picture of himself performing with his late bandmate Cornell.
Morello wrote: "I love you, brother. Thank you for your friendship and your humor and your intellect and your singular and unmatched talent. It was a great honor to know you as a friend and as a band mate. I am devastated and deeply saddened that you are gone dear friend but your unbridled rock power, delicate haunting melodies and the memory of your smile are with us forever. Your beautiful voice and beautiful self will always be in my heart. God bless you and your family."
Seattle born Cornell was one of the architects of the 90's grunge movement. He formed Soundgarden in 1984 and along with Alice in Chains; Nirvana, and Pearl Jam, Soundgarden became one of the most successful bands from Seattle's emerging grunge scene at the time.
Rock super group Audioslave formed in 2001 and saw Cornell team up with three members of Rage Against The Machine.
As a solo artist he has released four studio albums. His song 'You Know My Name' served as the theme to 2006 Bond film Casino Royale. It became a Top Ten hit in the UK.
Cornell was in the middle of a sold-out US tour, with six dates left remaining before its finish on May 27.
He is survived by his wife, Vicky Karayiannis, whom he married in 2004, their son, Christopher Nicholas, their daughter, Toni, and by a daughter, Lillian, from his first marriage.
If you or any one else you know needs help or assistance, The Samaratians are available on  116 123 or visit www.yourmentalhealth.ie
Photo Credit: rodrigoferrari