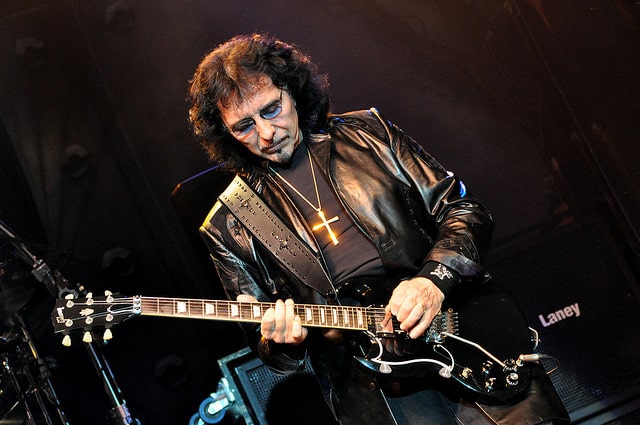 Black Sabbath guitarist Tony Iommi has admitted that touring is getting a lot harder and that the band's next tour is definitely their last. The band recently announced that they would be playing their farewell tour next year.
In a recent interview with his local newspaper the Birmingham Mail, Iommi revealed that touring really takes its toll "I can't actually do this any more. My body won't take it much more."
Iommi continued by saying "I don't want [the cancer] creeping back again," adding that "All the travelling involved in Sabbath tours increasingly takes its toll. That's why we're going out on one last tour, to say our farewell."
Since 2011 Iommi has been suffering from lymphomia and has to have blood tests every six weeks to monitor how he is doing. "Don't get me wrong, I still love gigging. It's all the travelling and the exhaustion that goes with it that's the problem. That side of things has a big impact on me," said Tony Iommi.
Then he summed up he rigours of touring in one sentence when he said "There's the soundcheck, the promotional work, the gig itself, then you're back at the hotel to collapse into bed. Then next day you get to do it all over again."
Photo Credit: fürschtua