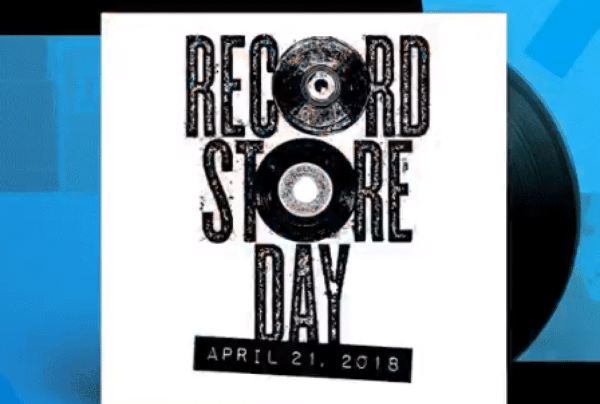 Tower Records on Dawson Street and O'Connell Street are celebrating 11 years of Record Store Day and they're partnering with Radio Nova to bring you the best of music.
The big day is just one week away and Tower Records have brought back their glorious vinyl sale, running from April 13th – 22nd where you can pick up records such as Bowie, Led Zeppelin, Beatles or Pink Floyd for amazing value!
There'll be plenty of choice, with hundreds of titles to get your paws on and the sale kick starts on Friday, April 13th at 9am in preparation for the big day in question… Saturday, April 21st.
Tower Records will be opening up at 8am to get the party started and celebrate music in all it's record glory but not without a helping hand.
From 12pm, they'll have some killer DJ sets with The Hot Sprockets, Fonatines DC in store and even ourselves, Radio Nova, will stopping by to soak up the atmosphere and broadcast live in store!
And better still? We want to see you.
Gerry and Steve's picks.

•David Bowie – Station To Station.
Now €16.99
•Prince – Dirty Mind.
Now 16.99. #towerrecords #prince #bowie #vinyl sale pic.twitter.com/4jSPy8Cd7V

— Tower Records Dublin (@TowerDublin) April 13, 2018
Make sure you pop by, say hello to the team and request your favourite tunes for the trek around town.
Moreover, they've a seriously awesome deal for fans of Wowburger on the day; just pop into their branch in Mary's, on Wicklow Street, flash your Tower Records receipt (dated April 21st 2018) at the till and get a burger and a pint of Heineken for just €10!
While Teddy's Ice Cream will sort you out for dessert and will be outside Tower, Dawson street from 12pm serving up free 99's and tubs to customers. Again, just flash that receipt and boom, the ice cream is yours.
Alas, that is not all Tower Records have planned – anyone who purchases a record instore on Record Store Day can be entered into a draw to be in with a chance of winning an RSD branded Rega turntable, two tickets to Monday's edition of Bulmer's Forbidden Fruit Festival,  tickets to The National and Future Islands at Donnybrook Stadium, Tickets to Gorillaz at Malahide Castle or tickets to Beck with the Yeah Yeah Yeahs at the 3Arena.
You'd be absolutely mental not to venture along – and like, you'll get a chance to see us too!