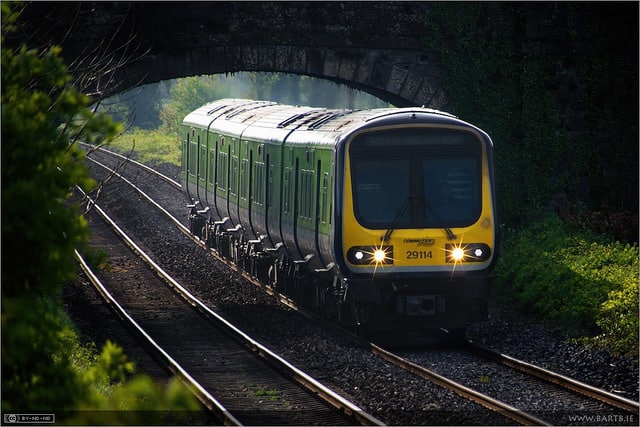 Thousands of commuters have entered travel chaos this morning on their way to work.
Irish Rail workers have commenced their second day of strike action, whereby Intercity, DART and commuter lines have been suspended for 24 hours.
Workers at Irish Rail have five 24 hour strikes planned before the end of the year, with this mornings disruption just the second.
Dublin bus this morning…. 🚉❌ #irishrail #trainstrike pic.twitter.com/1hBMOronxv

— Amy (@AmyLou_OG) November 7, 2017
The strike, which is taking place over a pay dispute, is deemed to affect more than 150K passengers with 150 journeys being disrupted.
Rail workers have been campaigning for a pay rise of 3.75 per cent a year over three years which will be quite similar to the hikes recently acquired by Luas and Dublin Bus workers.
Irish Rail are expected to be at a loss of €900K per day, while employees wages will be docked.
Approaching nervous breakdown..sitting on the bus 80 mins & the traffic is at a standstill #ihateirishrail #trainstrike #buswanker 😫😤

— Lindsey Murphy (@lindsmurphj) November 7, 2017
However, it's not to deter from a further three days of strikes which are due to take place on Tuesday, November 14th, Thursday, November 23rd and Friday, December 8th.
The significance of the dates included will be a headache for Dublin City as Ireland's World Cup play off against Denmark takes place on the 14th, while December 8th is traditionally earmarked as a pre-Christmas shopping day in the capital.
Many commuters had mixed feelings on today's strikes, taking to Twitter to voice their opinions, while many are calling on Minister for Transport, Shane Ross, to intervene.
If you're one of thousands caught up in today's transport chaos, fear not. Shane Ross is busy prepping for meeting Kim Jong-un #trainstrike

— Darren O'Keeffe (@darrenjokeeffe) November 7, 2017
Feature Image: Bart Busschots