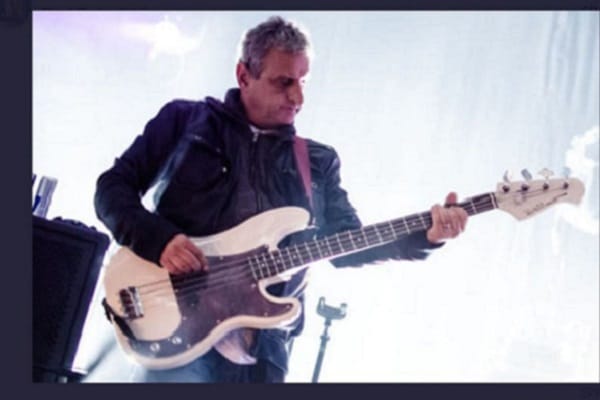 Tributes have been paid to the late Happy Mondays bassist Paul Ryder, who died aged 58.
Having founded the Happy Mondays alongside his brother Shaun in 1980, Paul Ryder remained with the band until they split up in 1993.
While he did not return for the 2004 reunion show, Paul did rejoin the band for a set of reunion shows in 2012. He continued to rock with the band for the next 10 years, until his death.
While the news was announced by the Happy Mondays, cause of death has yet to be confirmed.
"The Ryder family and Happy Mondays band members are deeply saddened and shocked to say that Paul Ryder passed away this morning" (July 15), the Happy Mondays wrote. "A true pioneer and legend. He will be forever missed".
"We thank you for respecting the privacy of all concerned at this time. Long live his funk x".
Tributes Paid To Ryder
Happy Mondays co founder Shaun Ryder also led the tributes to fellow bandmate and brother Paul.
Stone Roses lead singer Ian Brown also paid homage to the late bassist.
"REST IN PEACE PAUL RYDER A GREAT FRIEND A GREAT MUSICIAN A GREAT FELLA BIG LOVE TO AMELIA JACOB SONNY CHICO AND THE FAMILY AND BAND LOVE YA LONGTIME PABS X", he wrote.
Singer Andy Bell also added, "Really sad news about Paul Ryder, RIP".
Tim Burgess also wrote, "Sending much love to the Happy Mondays family – Paul Ryder was a pioneer and an inspiration to all of us that followed. He played on so many era defining tracks. Listening to Bummed right now. Safe travels x x".
Peter Hook also paid an emotional tribute.
"What a shock… Paul Ryder was the archetypal solid, quiet, strong, dependable bass player. A lovely man – respectful & charming. When they got back together I remember seeing them play & he looked so happy. And they needed him back so much, he gave them soul & passion. RIP mate".
The Happy Mondays had been set to take to the stage at London's Alexandra Palace, to headline the Kaleidoscope Festival.
Earlier this week, the Prodigy played their first live show since the death of frontman Keith Flint. More on this here.