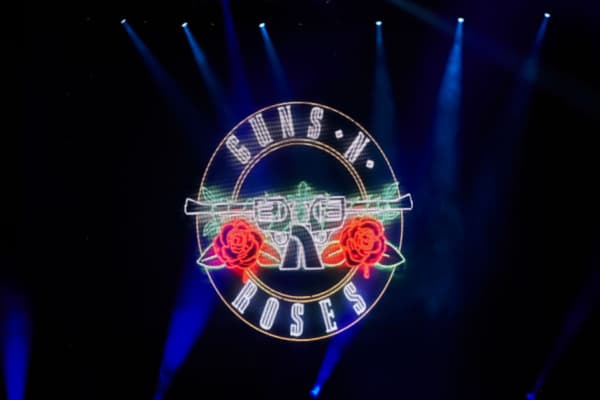 Rockin 1000 have come together once again to cover Guns N'Roses 'Paradise City'.
This special band, which consists of amateur musicians, sound engineers, and communication experts, went viral after releasing a series of covers of the last few years, including Guns N'Roses. These musicians also cover 25 countries.
Alongside covering Guns N'Roses, they have covered tracks from the likes of the Ramones, Deep Purple, Oasis, Pixies and others.
Back in 2015, they also shared a cover of Foo Fighters' 'Learn To Fly', which has since accrued 60 million YouTube views.
Performing Guns N'Roses 'Paradise City' as part of the band's eight birthday celebration concert at the Stade de France in Paris, you can check this out here.
'My Hero'
Along with Guns N'Roses, 'Learn To Fly' is not the first Rockin 1000 cover from the Foo Fighters' back catalogue.
Last May, Rockin 1000 also shared a special cover of Foos track 'My Hero', in honour of the band's late drummer Taylor Hawkins. Hawkins tragically passed away in March.
"The Foo Fighters family is devastated by the tragic and untimely loss of Taylor Hawkins", the band said in a statement.
The description to the video for this track read, "One thousand musicians dedicating this song to one drummer: Taylor Hawkins". More on this here.
Guns N'Roses Postpone Gig
Speaking of Guns N'Roses, the band's frontman Axl Rose offered a recent update regarding his health.
The band had also been forced to cancel some shows as part of their UK and European Tour, after Rose suffered vocal problems.
"We apologise for the inconvenience of postponing Glasgow", Rose said. "I've been following doctor's orders, getting rest with a vocal coach and sorting out sound issues. Seems good so far. Thanks again for everyone's concern!".
He also added, "At the end of the day it's about giving you the fans the best of ourselves and the best time we can give you and that's all I, the band and crew are focused on. See you in Munich!". More on this here.