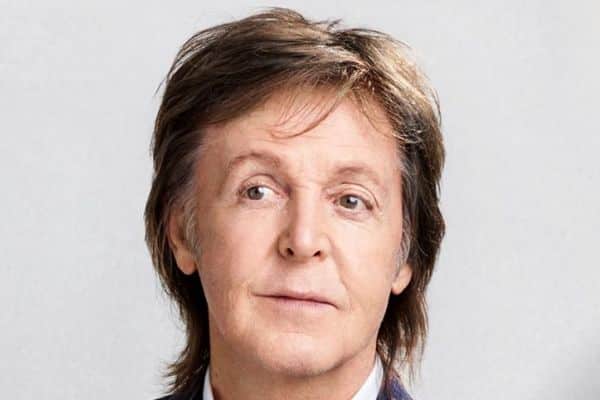 Music icon Paul McCartney has recently reminisced about cooking with his late wife Linda. He said that Linda,"quite liked chopping the onions, I liked the idea of sparing Linda the tears".
The couple were married for 29 years, before Linda passed away from breast cancer in 1998.
The couple were vegetarians for most of their marriage, and Paul still remains a strong supporter of the lifestyle.
Alongside his daughters Stella and Mary, McCartney has written a cookbook featuring updated versions of Linda's plant based recipes. The book also includes dishes that the family now eat at home.
Stella and Mary's mother Linda was also a celebrated photographer, winning US Female Photographer of the Year in 1967.
A year later, Linda also became the first female photographer to have her work (a picture of Eric Clapton) feature in Rolling Stone magazine.
Paul McCartney loved "Chopping the onions"
Paul McCartney recently spoke about how they used to cook together.
He recalled, "I would always volunteer, because we were very close and I was often in the kitchen by her side. I would say, 'Anything you'd like me to do?".
"And one thing I didn't mind doing was chopping the onions – even though it made me very emotional… I'd even cry sometimes!", he admitted.
"Generally speaking, I wasn't a bad cook. But she was so much better that I only did the occasional meal", he added. "I did a good breakfast – I would use a lot of fruit, peel the mango and cut it all up, slice the melon and deseed it, and make it all nice on the plate". 
"But she was definitely the main cook: the 'Cook of the House'", Sir Paul insisted.
"A joint decision"
Sir Paul McCartney said that he and Linda mutually decided to try vegentarianism in 1975.
"It was a joint decision, definitely", he said. "We were both quite happy eating meat, because she was a great cook, and we didn't really think about it until we were on the farm one day eating a lamb dinner and both realised that the lambs outside were what we were eating. We didn't like that". 
"We said, 'Shall we try going vegetarian?' And actually, it was a very exciting point in our lives, trying to think of what we would have to fill the hole in the middle of the plate". 
"Now of course, it's really not difficult at all. You just go down the shops and most places will have great veggie options", he continued.
"It was a joint decision and we never looked back. It was a great thing to do, and it turned out we became part of a vegetarian revolution". 
Paul McCartney added it was intially "very difficult" to find vegentarian food in restaurants.
"Once, Linda and I went to dinner with her dad who was visiting London from New York, and he took us to a very posh hotel and we explained we were vegetarian", he explained.
"The guy serving us was totally puzzled and didn't look too happy at all, and then brought out a plate of steamed vegetables, which we weren't too happy with either!".
In 2009 alongside his daughters, Paul McCartney also launched Meat Free Monday, encouraging people to go without meat once a week.