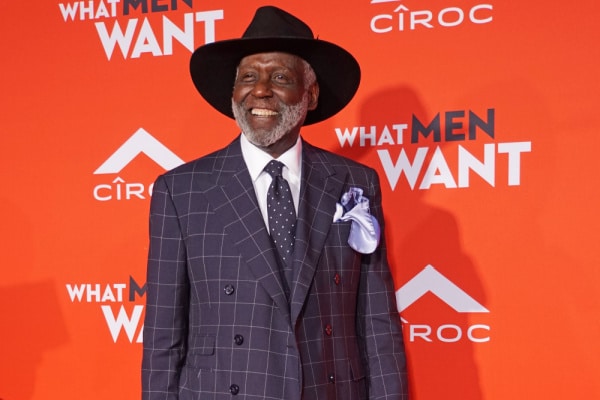 Would you like to listen to the article instead of reading it?
Tributes have been paid to the late actor and Shaft star Richard Roundtree, who died aged 81.
Roundtree was considered by many to be the first action hero, becoming one of the leading actors in the 'blaxploitation' genre through his street savvy character John Shaft.
John Shaft played a key role in how black films were being viewed in Hollywood, which usually discounted black actors, when it came to choosing actors for leading roles in projects at the time.
These films would often see Shaft engage in a world of thugs, and saw he come out with some iconic catchphrases, "It's my duty to please that booty".
His death was confirmed by his long time manager Patrick McMinn, who said that the actor was diagnosed with pancreatic cancer.
Tributes Paid To Roundtree
Following his death, Samuel L Jackson paid a warm tribute to Richard Roundtree.
"Shaft, as we know it is & will always be his Creation," he wrote. "His passing leaves a deep hole not only in my heart, but I'm sure a lotta y'all's, too".
See this post in full here.
The passing of Richard Roundtree is a real blow. Loved being around him, learning, working, laughing & feeling Blessed to have an idol live up to who I expected him to be!! Thanks for making us feel REAL GOOD about ourselves!
Rest In Power‼️‼️‼️👊🏾👊🏾👊🏾🤎🤎 pic.twitter.com/yQq6SXyn9K

— Samuel L. Jackson (@SamuelLJackson) October 25, 2023
Actress Taraji P Henson starred alongside Roundtree in a comedy 'What Men Want' in 2019. She also paid tribute to the late actor.
She said, "Rest in paradise #RichardRoundtree the original" #Shaft
Academy Award winner Viola Davis also posted these kind words in Roundtrees' honour via Instagram. Check that out for yourselves here.
"You epitomized Black manhood on-screen when we so desperately needed it", she wrote. "The strength, authority, the mystery and ownership of sexuality seared through the screen and into our lives. You left us with that. Rest well Mr. Roundtree".
See more tributes below.
Working with Richard Roundtree was a dream. Getting to hang with him & our Being Mary Jane family was always a good ass time with the best stories & laughs. He was ALWAYS the coolest man in the room with the BEST vibes & ppl would literally run over to come see him. He was simply… pic.twitter.com/1N8fHVDsA6

— Gabrielle Union (@itsgabrielleu) October 25, 2023
The Hayes family would like to share our sadness with the loss of Richard Roundtree, a true icon.

His legendary role as SHAFT, transcended the screen, defining an era.

Rest in power, Richard. 🕊️ #RichardRoundtree #Legend" pic.twitter.com/gmgTTAeVFZ

— Isaac Hayes (@isaachayes) October 25, 2023
RIP Richard Roundtree he was cooler than even Shaft in person ,I was lucky to make a movie and hang out as well with him !just sad goodnight . pic.twitter.com/cylhLbUGfg

— Kin Shriner (@kinshriner) October 25, 2023
My heart hurts to hear this beautiful legendary actor/actor/pioneer has passed. Blessed to have known him and worked with him on 21 Jump Street AND Hangin With Mr. Cooper.
I gave him his flowers every chance I got 💐
Rest In Peace, Richard Roundtree #giant #icon #Shaft 💔🙏🏾 pic.twitter.com/oRpoVg8MvX

— Holly Robinson Peete 💃🏾♍️ (@hollyrpeete) October 25, 2023
Richard Roundtree was married twice, and is survived by four daughters, and one son.