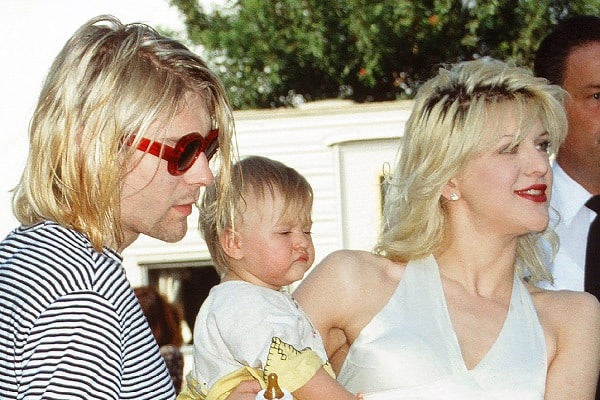 Would you like to listen to the article instead of reading it?
Frances Bean Cobain and Riley Hawk have married.
Cobain is the only child of 90s grunge icons Kurt Cobain and Courtney Love, while Hawk is the son of skateboarding legend Tony Hawk and Cindy Dunbar.
The descendants of '90s royalty were married in Los Angeles after obtaining a marriage license in San Diego in September, according to court documents seen by TMZ.
It is reported that R.E.M. frontman Michael Stipe, Frances Cobain's godfather, officiated the wedding ceremony, which took place on 7th October.
Cobain works an artist and model, while Hawk has gone into the family business and is a professional skater.
The pair announced their relationship in January 2022 when Cobain shared a series of photographs of moments that brought her a 'great amount of joy' on Instagram.
The photos included tender moments with her now-husband, which was the first confirmation to the public that the pair were an item.
Riley's father, skating genius Tony Hawk and his wife Catherine Goodman also featured among the photos.
Cobain was previously married to musician Isaiah Silva, but the two divorced in 2016 after 21-months.
The divorce made headlines when it was revealed that Silva was in possession of Kurt Cobain's famous Martin guitar that featured on Nirvana's MTV Unplugged performance.
Frances Cobain requested that the guitar be returned to her family, but Silva refused, claiming it was given to him as a gift.