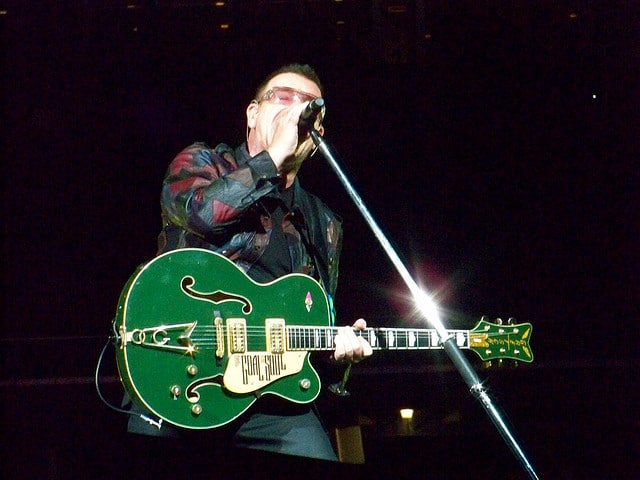 It is understood that U2 were filming in Dublin City Centre yesterday, unfortunately for the lads, the one day they scheduled to shoot a video, the weather was appalling.
But I suppose complaining about rain in Ireland, is like giving out about sand in the Sahara.
The Irish rockers were apparently shooting a video on Samuel Beckett Bridge, just a stone's throw from Nova's headquarters.
On the bridge, a white marquee tent was erected that housed the band from the torrents of rainfall. Dublin City Council was unable to confirm or deny rumours that it was U2 filming.
A Spokesperson for the city council stated, "Someone is filming on the bridge, that is all I can say. I don't know who it is or what they are filming but this kind of thing happens all the time, it is fairly routine."
U2 have shot many of their videos in Dublin, previously filming Sometimes You Can't Make it on Your Own at the Gaiety Theatre in December 2004, Sometimes You Can't Make It On Your Own was shot around the Windmill Lane area and for the Beautiful Day video they used their hotel roof at the Clarence.
Although, Bono's apologetic horse-drawn carriage video for the Sweetest Thing, might not have been so romantic, if his co-star wife Ali Hewson, was getting drenched with rain.
The band insists their new LP will be out this year. There's been a non-stop trickle of rumours for the past few months surrounding the impending release of U2′s new album. A spokesperson for the band told Rolling Stone that, "We've always said an album is expected this year."
Read more about U2's album release on Nova's website here.