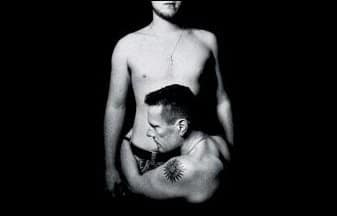 Long-time U2 producer Flood (Mark Ellis) has been standing up for the Irish band's controversial 2014 album release.
In September, U2′s thirteenth album Songs Of Innocence was given away on iTunes to Apple's 500 million subscribers.
It's estimated by the Wall Street Journal, that the deal netted the Irish rockers approximately €77 million.Many Apple customers complained about the album showing up in their iTunes and a U2 removal tool was created.
Fellow musicians, industry experts and music critics slated U2 for the giveaway . Sharon Osbourne wrote on Twitter: "U2 you are business moguls not musicians anymore. No wonder you have to give your mediocre music away for free cause no one wants to buy it."
However, U2 producer 'Flood' has been defending Songs Of Innocence, claiming that the venture brought up the question whether music is valued in society right now?
Speaking to Gigwise, Flood said: "What they did raised as many questions, just the easy 'Oh why did they do that? They're terrible'. I think what it did was raise whether music is valued in society right now, and I think that's something that still hasn't been answered correctly. It brought about the question of 'What are peoples' listening tastes?' And maybe the biggest question it raised was 'Are people allowed to have choice or is choice actually being eliminated?'"
"It's not just music, I mean the way that there's no ownership now. Everything is either streamed or… you don't own iTunes, you don't own the films you watch – they're all leased from these companies, and I think that's the biggest question. They said 'There it is, you have it' and it was no longer a choice. For me that the biggest question it raised."
"It was hard because U2 basically are right at the top, and they're in everybody's gunsights. It's an easy target, but you've got to look at it on a deeper, fundamental level. Everybody is self-serving with publicity. It doesn't matter if it's Jamie Oliver, who does amazing things with his food and support for young people: you could argue he's just a self-serving publicist! There are innumerable people, but at least what they did was raise this issue: 'What is the value of music right now?'
"Some would say it's a mere commodity, others would say people should have personal choice. Others would say we don't know what the f**k's going on."