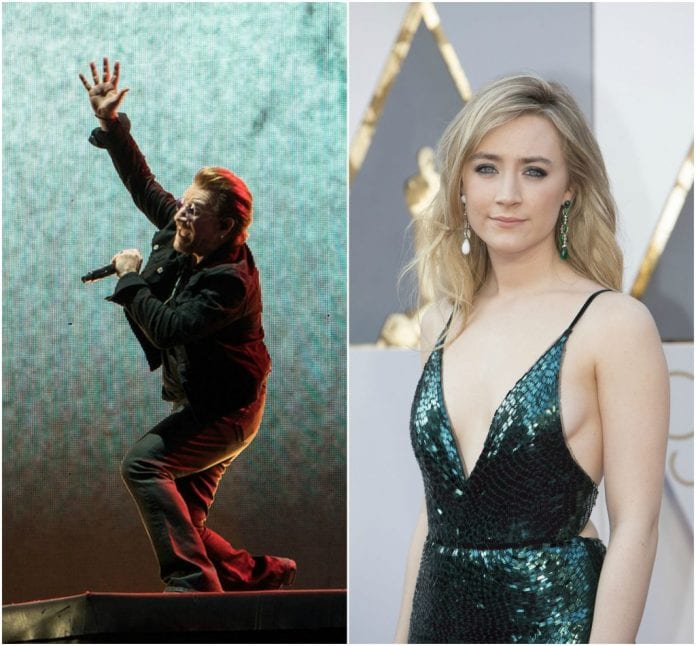 Saturday Night Live announced yesterday that Carlow born actress Saoirse Ronan will host the SNL show on the 2nd of December. The 23-year-old is best known for her roles in Atonement, The Lovely Bones and most recently, Brooklyn. And it just so happens that U2 will be musical guests.
DECEMBER 2! #SNL pic.twitter.com/Q2x6j00zci

— Saturday Night Live – SNL (@nbcsnl) November 19, 2017
Ronan joins Hollywood royalty Ryan Gosling and a string of other Hollywood celebrities that have been invited to host the legendary show this year. The young actress also has a lot Oscar rumours surrounding her, thanks to her performance in new movie, 'Lady Bird'.
U2 are set to release new album 'Songs Of Experience' just 24 hours before the show on December 1st. And we've got the ULTIMATE U2 competition!
We are giving YOU the chance to go to LA for three nights, living it large with Bono, The Edge, Adam and Larry.
All last week on Radio Nova,  we gave you the chance to win this amazing prize. All you had to do was call (01) 4404100 each time you heard U2 from 7am to 7pm. But it's not over yet! You still have a chance to win the prize from Monday to Wednesday this week, just do the exact same thing as last week!
Caller number two each day goes into a draw to win THE ultimate trip to Los Angeles, getting the chance to listen to the new album before anyone else in the world!
But wait for it… because you won't be alone – the band will also be there so you can give them your thoughts on 'Songs of Experience'.
The Californian location is undisclosed, so all you have to do in the meantime is listen out for U2 and make sure you have a new toothbrush.
Your experience will even come complete with a photo opportunity alongside the band, so get those dialling fingers ready because the next U2 song could play at any time!
'Songs of Experience' is out December 1st, but THIS is a U2 Experience like no other.
And it's only on Radio Nova… tune in now.
Feature Image: U2start & Disney | ABC Television Group