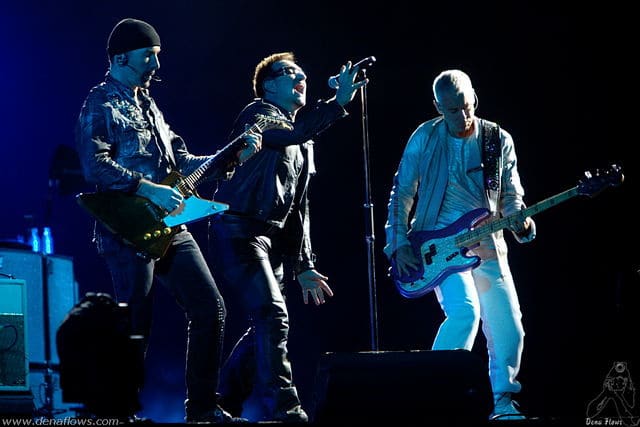 U2 have announced that they will release a new short film to go along with their new single 'Song for Someone'. It will premiere this Thursday (July 9th) and it features a well known Hollywood actor.
The short film depicts a man being released from prison who is played by Woody Harrelson . U2 recently released a short teaser for the video which shows the actor in prison uniform.
The short film is directed by Vincent Haycock and also star's Harrelson's daughter Zoe Harrelson. The video will premiere via Sundance TV on Thursday and will feature the band's third single off their latest album Songs of Innocence. 
It is U2's second short film release for the album, with 'Every Breaking Wave' also getting the same treatment. It was released earlier this year and was directed by Aoife Mcardle.
You can check out the teaser of U2's short film for their newest single 'Song For Someone' here.
Photo Credit: Dena Flow