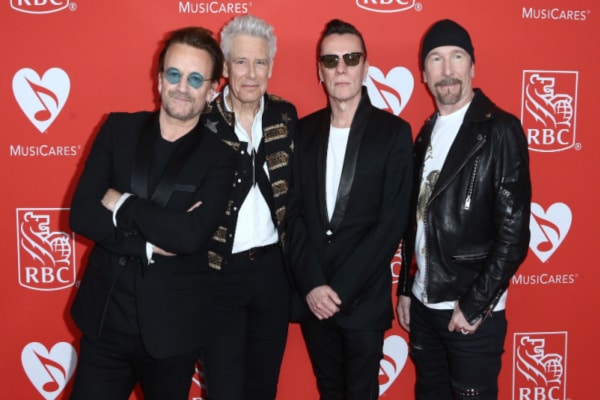 U2 are to become the first act to perform at the MSG Sphere in Las Vegas when the venue opens next year, according to reports.
It has been thought that the MSG are keen to open the sphere in time to participate in the FIA Formula One World Championship in Nevada for November 2023.
The venue itself which is located near the Ventician Resort, is to see Bono and co to bring a "multi show residency" to it.
The shows which are to be non consecutive, are to mark U2's first live concerts since December 2019. They are to also run over a period of months.
"significant progress"
Plans for this process had started in early 2018. Back in December, Madison Square Garden Entertainment announced that it was taking over the building. They also added that "significant progress" would be made.
The venue is to also hold 160,000 square feet of video viewing space, an exterior exosphere which changes the building's look through programmable LED technology, along with state of the art spatial audio.
An approximate 1,000 foot long pedestrian bridge will also connect the venue to the venetian.
An exact opening date has yet to be confirmed. More information regarding the Las Vegas MSG Sphere here.
U2 Frontman Bono Talks About Half Brother
Speaking of U2, the band's frontman Bono also revealed that he has a secret half brother back in June. He insisted that he "loves and adores" him.
His half brother was born after his father had an affair, while living at home in Dublin with Bono and his mother.
"I do have another who I love and adore", Bono said.
Bono was just 14 years old when his mother passed away and she died without knowing about his father's secret.
"It was a complicated relationship with Bob (his father)," Bono said. "I'm sure I was hard to deal with and the annoying gene would have been very present".
He added, "I subsequently found out that he was coping with other stuff in his own life. I feel I wasn't there for him in the way I should have been".