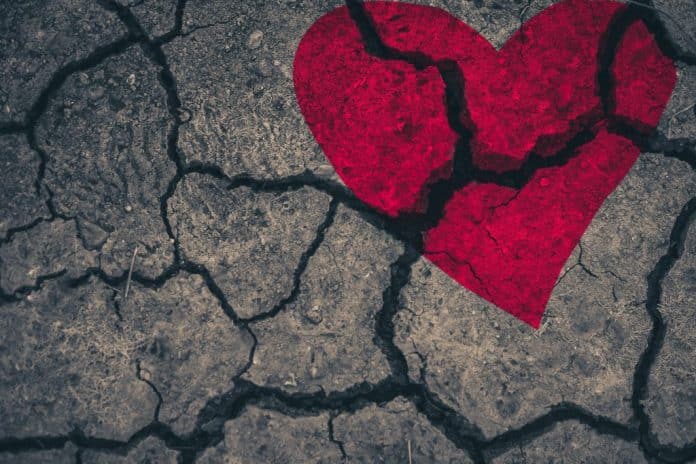 We hope you had a day full of love on Valentine's Day yesterday, albeit with your 'other half', family, friends or pets! Some people weren't feeling the love, and documented it on Twitter for all of our entertainment. Check out some of yesterday's Valentines Fails below.
1. A picture says a thousand words. 'Can you feel the love tonight?' Defintely not.
Happy Valentines Day to all the soulmates who get to spend every moment together nestled inside the warm glow of eternal love pic.twitter.com/FWekQ3kNVu

— Matt Oswalt (@MattOswaltVA) February 14, 2018
2. This toddler was feeling the love for balloons.
My 3yr old begged for a Valentine's Day balloon. There wasn't any left so I bought her a red Get Well Soon balloon. Since she can't read she thinks it's the most beautiful Valentines balloon ever.

— SingleBabyMama (@_SingleBabyMama) February 15, 2018
3. Send them to us Jessica, all of them.
What am I going to do with the 50 packets of Love Hearts that arrived too late for the workshop I ran yesterday… #ValentinesFail pic.twitter.com/jEZXDHVhwe

— Jessica Cholerton (@Jess_Security) February 15, 2018
4. Don't quit your job for love. One is probably more reliable than the other…
so last year ex-boo travelled from eldoret to come see me for Valentine's.I managed to get the morning off,but was told to be at work in the afternoon.I was furious and quit my job there n then so that I can spend the full day with him..stupidiest thing I've ever done since birth

— Your Spanish Lullaby (@spanishlalaby) February 15, 2018
5. We're also having a domestic with Snapchat Gucci Graham, we feel the pain.
https://twitter.com/CowbellyTV/status/964165530809663489