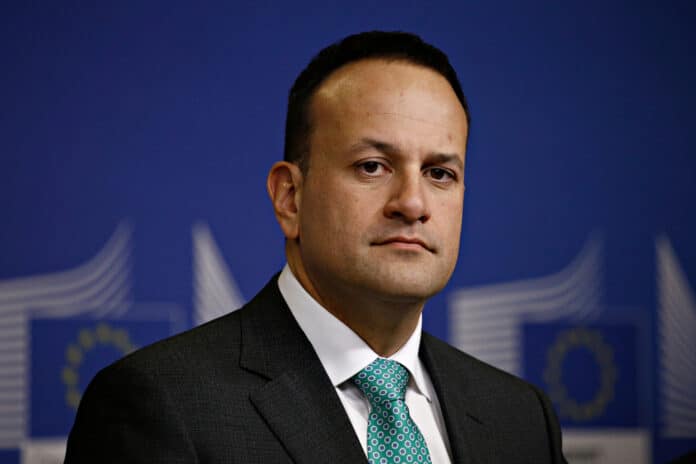 Táiniste, Leo Varadkar recently admitted that when he was younger, he hoped fears over his sexuality was just a "phase". He also believed he may have had to marry a woman to make it "go away".
The Fine Gael leader said this when speaking to former President Mary McAleese, on RTE's All Walks Of Life. This airs tonight at 8-30pm on RTE 1. He speaks about this and more.
Varadkar is comfortable with who he is now but, he admitted that this was not always the case during his youth. When he was younger, he just wanted to fit in. He stood out as a mixed race child growing up in Dublin. His father Ashok from India and his mother Miriam from Waterford. He revealed his sexuality to Miriam O'Callaghan during a radio interview in 2015.
Leo Varadkar then subsequently became Taoiseach in 2017.
"the guy with the dark skin and the funny name" 
Speaking with Mary McAleese Varadkar said that growing up in a "moncultural Ireland" which was "very white, very catholic", he stood out from the crowd. Many people in his community saw him as "the guy with the dark skin and the funny name".
Mr Varadkar also explained, "Even though I don't think I was ever subjected to any kind of racial violence or anything like that, there is an othering when you are of colour".
He added, "It is often the little things, the kind of thing where people ask you where you're from. The often one you'd get asked is 'do you ever go back to India?'.
Varadkar emphasised that he just wanted to fit in, saying, "The main thing I wanted to do was fit in, this was long before I realised I was gay as well, so that came down the line later on".
As he got older, the Táiniste realised that he was gay and was struggling to handle it. He explained, "I think everyone's experience is different. I think I kind of hoped it would go away, just some sort of phase".
He added, "or then kind of considered maybe this is just a cross you bear and you get a girlfriend or marry a woman and have a family and just suppress it".
Leo Varakar also said, "I think before I came out I was more judgemental of other people,I probably held conservative social views, almost as a reaction to the fact that 'if I have to suppress who I am, then why shouldn't other people' . . . you know?"
"And also you become very defensive. People ask you, 'do you have a girlfriend?' or 'who are you going on holidays with?' and you assume they are asking you a different question. You become prickly". 
Varadkar hopes he can inspire future generations to set their sights high, "I really want to make sure that any kid of colour growing up in Ireland feels that there's no limit to their ambitions".