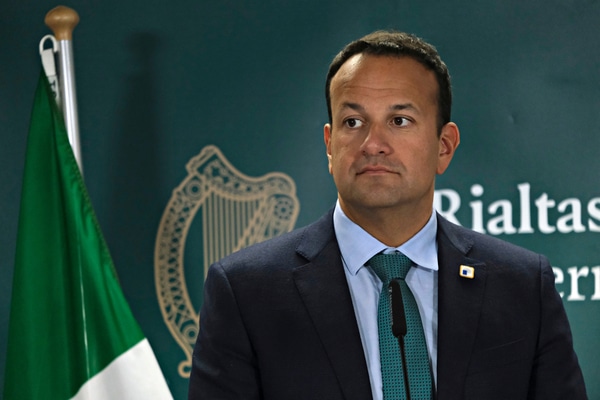 Tánaiste Leo Varadkar has confirmed that frontline workers will receive their pandemic bonus in February or March.
He also stated that legislation must be changed to ensure this payment is tax-free.
This comes after the Government had announced a set of measures to thank the public and frontline workers for their efforts during the pandemic.
These measures include a tax free payment of €100,000 to be made to healthcare workers, along with a one-off public holiday on March 18.
Leo Varadkar also confirmed that over 100,000 people will receive this payment. This includes agency workers contracted to the HSE, such as nurses, doctors, paramedics and cleaners.
"very hard"
After stating that there is still a "high level of ambiguity" over who receives this payment, Sinn Féin TD Pearse Doherty has said that family carers will be "the most let down".
He urged Mr Varadkar to acknowledge their contributions too.
"Family carers provide care that is very specialised, very intense and very intimate", he said. "Of course, they deserve recognition from everybody in this House – but they also deserve more than just a pat on the back or soft words". #
He added, "Family carers do not get the benefit of public holidays. Their role is 24/7". 
However, Fine Gael leader Varadkar has ruled out family carers receiving the payment. He stated that it is "very hard" to know where the line in the sand lies.
"Where somebody worked for a private company, we'll say a private hospital, a GP practice, a pharmacy or a private swap centre – they're not covered", he said.
"There would have been very substantial fees paid to those businesses and companies for the work they did during the pandemic, many have already paid a bonus to their staff and can do so if they choose to". 
"different types of carers" – Varadkar
He continued, "There are different types of carers. There are HSE carers, there are carers that work for an agency.
"There are family carers who are in receipt of carer's allowance and carer's benefits.
He added, "There are family carers who are not in receipt of those benefits".
"But for home carers employed by the HSE, they will go around to lots of different houses".
"They may have been exposed to dozens or hundreds of people through the course of their work. Family carers would almost always provide that care in their own home, in their own household or perhaps in the household of a close relative".
Varadkar had also earmarked March 31 as the potential date where all Covid restrictions may be removed. More on this
here
.