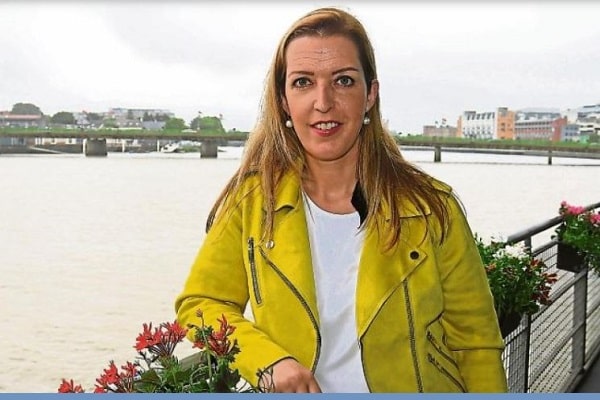 A documentary film on Cervical Check campaigner, Vicky Phelan has been given the nod for a Human Rights on Film Award. The women's health advocate has been depicted in a new documentary by Sasha King, set to be screened at the Virgin Media Dublin International Film Festival.
The Irish Council for Civil Liberties (ICCL) has listed King's documentary, Vicky among its nominees for the upcoming award. The eventual winner will be decided by a six-strong jury chaired by LGBTQ+ rights activist Suzy Byrne, including former journalist Vincent Browne, citizenship rights activist Emma de Souza, First Music Contact's Angela Doran and filmmakers Paul Rice and Liam Montgomery.
The synopsis given for Vicky reads: "In 2018, on the steps of The High Court, Vicky Phelan gave a now-infamous address where she exposed one of the worst women's health scandals in Irish history: the cervical cancer debacle. Vicky is an exclusive and intimate journey into not only her fight to expose the truth of what happened for all women, but also her own personal fight to stay alive."
King's documentary is set to battle with other films nominated for the award, such as Young Plato, which explores a teacher and his community in Belfast's Ardoyne area, Happening, which charts a young woman who finds out she is pregnant in France in 1963, Where Is Anne Frank, an animation film that offers a "fresh new perspective" on Anne Frank's story, and Hive, which follows a woman after her husband disappears during the Kosovan War.
This year's Virgin Media Film Festival kicks things off on February 23rd, continuing up until March 6th. King's powerful documentary, Vicky will premiere next Thursday March 24th, at 6pm, in the Light House Cinema in Smithfield. If you are interested in attending, you can purchase tickets through this link.
The film's protagonists, cervical check campaigner Vicky Phelan is currently taking time out from social media as she begins a ten-session course of radiotherapy. Taking to Instagram, she wrote: "I can't promise to keep you all posted on social media over the coming two weeks on how I'm doing. If I go quiet, you will know that I am probably just about coping with side effects from treatment."