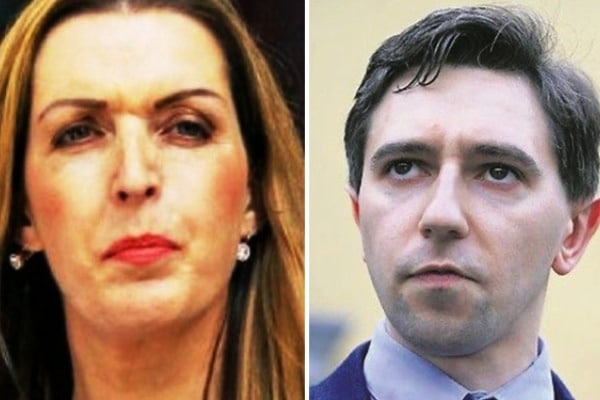 The Health Minister was told Vicky Phelan's case was not considered a patient safety issue by the National Screening Service.
The Department of Health have published the briefing note Simon Harris was given before Vicky Phelan's court case went ahead.
Minister Simon Harris was given a briefing note on Vicky Phelan's case on April 16th – three days before it went to court.
It noted attempts to get her to sign a non-disclosure agreement as part of a settlement which would have meant none of this would come to light.
The document also suggested that women who had their cases audited were being informed and had the right to request information.
The briefing says the Department was advised this case was not a patient safety incident but rather a limit in the current methods of screening which they say produces a not insignificant number of false negative results.
It also says no quality issues have arisen with regard to the US lab examining smear tests.
Simon Harris was given media advice for how to comment on the case when it went through court or settled, being told to acknowledge the severe distress this case had put on Vicky Phelan and her family.
Meanwhile, the Taoiseach says he will not fire HSE boss Tony O'Brien after the CervicalCheck scandal. Sinn Féin leader Mary Lou McDonald had earlier suggested Mr O'Brien's position was untenable:
Responding to the opposition calls for the HSE chief to resign or be sacked, Mr Varadkar told deputies: "The basis on which you've called for the dismissal of Tony O'Brien is based on an assertion that the decision to outsource these tests to the US in 2008 somehow cost lives […] That is not yet supported by the facts.
"I think everyone, even Tony O'Brien, deserves a fair hearing before they are condemned."
His comments in the Dáil came after the Cabinet discussed a statutory investigation into the CervicalCheck scandal this morning. Yesterday, the HSE confirmed that 17 women whose test results were reviewed as part of an audit of Ireland's national cervical screening programme have died.
Of the 208 women whose results were scrutinised, only 46 were informed about the history of their smear tests. It means some 162 women did not know there might be a problem with their cancer check. The figures came to light after terminally-ill mother Vicky Phelan settled her case.