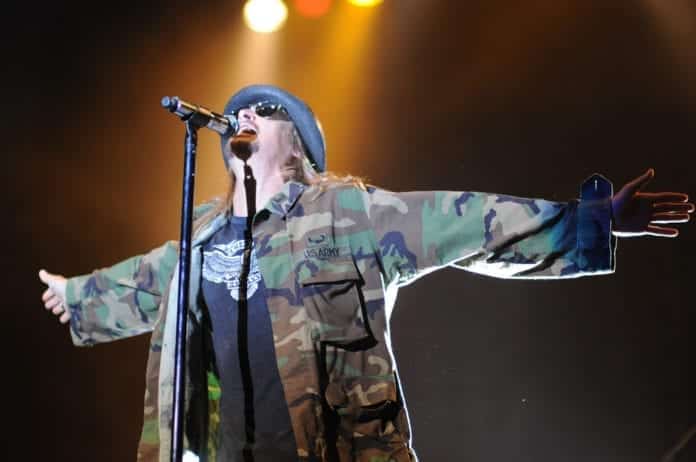 Kid Rock has been misbehaving again and this time he has gone a step too far. The Michigan born singer-songwriter is not a fan of famous women.
According to Spin, Kid Rock known for his hit "Bawitdaba" likes to denigrate stars like Taylor Swift and Joy Behar, by hurling sexist insults at them on TV and social media. However, he now seems to have outdone himself and has gone a bit too far.
He had to be pulled off the stage from his own bar, the same bar that brandishes a giant neon sign of a guitar-shaped like a woman's butt.
The insult this time was for Behar and Oprah Winfrey and some drunken choice words were used according to a TMZ report.
A video of the incident obtained by TMZ, showed a drunken Kid Rock on stage at his own Kid Rock's Big Ass Honky Tonk Rock N' Roll Steakhouse in Nashville:
"I'm not a bad guy, I'm just an honest guy who says, 'Hey I don't like Oprah Winfrey or Joy Behar, they can suck dick sideways."
He denies that anything he said was racist, adding, "Fuck Oprah Winfrey! Fuck Kathie Lee Gifford!" for good measure.
Kid Rock who from appearances is a regular visitor to the White House, familiar with the Trump presidency and appearing in many photos, helped launch a fake Senatorial campaign as a Michigan Republican.
The campaign got an elaborate website and sold hats, T-shirts, yard signs, and stickers before denying he was ever actually running. Two years later, it's still unclear where the money made from these fundraising efforts ended up.