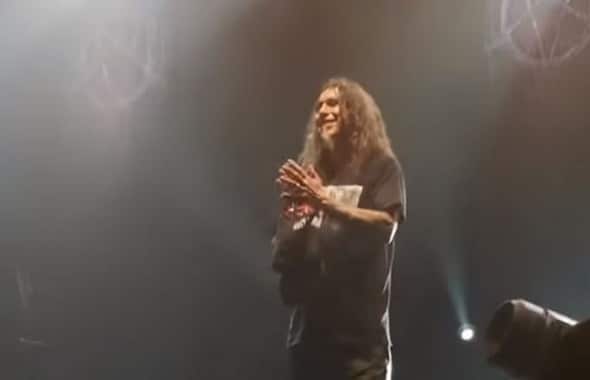 SLAYER played their last-ever concert at The Forum in Inglewood, California on Saturday night (November 30).
The emotional show was the second of two last tour dates dubbed "The Final Campaign".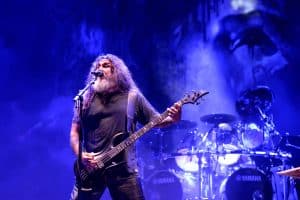 At the end of the mammoth setlist, bassist/vocalist Tom Araya spoke to the fans, thanking them for supporting him and his fellow bandmates for nearly forty years."Thank you. Thank you very much," he continued:
"I want to thank you for sharing your time with us. Time is precious. So I thank you for sharing that time with us. Thank you. I'm gonna miss you guys. But the most important thing I want to thank you for being a part of my life. Thank you. Good night. You guys be safe."
The setlist for the show was as follows:
South Of Heaven
Repentless
Postmortem
World Painted Blood
Hate Worldwide
War Ensemble
Stain Of Mind
Disciple
When The Stillness Comes
Born Of Fire
Payback
Seasons In The Abyss
Jesus Saves
Chemical Warfare
Hell Awaits
Dead Skin Mask
Show No Mercy
Raining Blood
Mandatory Suicide
Angel Of Death
SLAYER's final world tour kicked off on May 10, 2018 with the band's goal to play as many places as possible, to make it easy for the fans to see one last SLAYER show and say farewell.