A surprise concert appearance by Bruce Springsteen was held in Asbury Park, New Jersey on Saturday, November 16, 2019.
The legendary star performed a two-hour set at the Stone Pony to raise money for Boston College.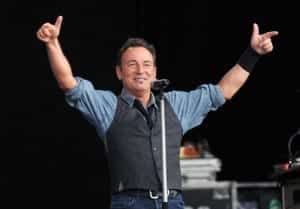 According to Spin, Springsteen was joined by E Street Band drummer Max Weinberg, Bon Jovi guitarist Bobby Bandiera, and other members of Bandiera's band.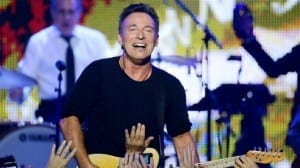 They performed well known Springsteen hits like "Born To Run," "Spirit in the Night," and "Dancing in the Dark," were performed by the renowned E Street band.
Crowds were also treated to a handful of covers including the Beatles' "Twist and Shout" and the R&B classic "634-5789 (Soulsville, U.S.A.)." Check out fan footage and there's a full setlist below:
Bruce Springsteen's full Stone Pony setlist:
1. "634-5789"
2. "Seven Nights to Rock"
3. "Darlington County
4. "Spirit in the Night"
5. "Growin' Up"
6. "Because The Night"
7. "Two Hearts"
8. "Cadillac Ranch"
9. "Rendezvous"
10. "The Boy From New York City"
11. "From Small Things"
12. "I'm On Fire"
13. "Waiting on A Sunny Day"
14. Talk to Me
15. "Fourth of July, Asbury Park (Sandy)"
16. "Tenth Avenue Freeze-out"
17. "Dancing in the Dark"
18. "Born to Run"
19. "Rosalita"
20. "Detroit Medley"
21. "Twist & Shout"
22. "Thunder Road"