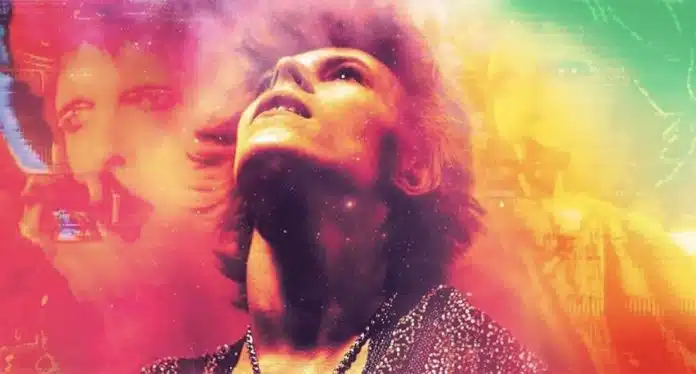 Just released is the eagerly-awaited trailer for the Brett Morgen-directed David Bowie film, Moonage Daydream which hits cinemas and in IMAX on September 16th.
Described as "immersive cinematic experience"; Moonage Daydream is said to be "an audio-visual space odyssey that not only illuminates the enigmatic legacy of David Bowie but also serves as a guide to living a fulfilling and meaningful life in the 21st Century."
Moonage Daydream is not a documentary and has the full support of Bowie's estate and features many of his greatest tracks, as well as previously unseen concert footage.
Brett Morgen, who's best known for such films of The Kid Stays In The Picture, Cobain: Montage Of Heck, and Jane, was quoted by Rolling Stone as saying, "You know, there might be a few things in Moonage Daydream that the estate isn't happy to have in there. But they gave me final cut, and never told me I had to include this song or that, or make any changes. Right from the start, it was: This isn't David's film. He's not going to see it. This is David Bowie by Brett Morgen. Make it yours."
According to the film's official announcement:
Acclaimed filmmaker Brett Morgen has synthesized David Bowie's music and art into a sublime kaleidoscopic experiential cinematic odyssey that explores Bowie's creative, spiritual, and philosophical journey.
With never-before-seen footage, performances, and music, the film is guided exclusively by Bowie's narration. The motion picture features 48 musical tracks, mixed from their original stems. Bowie's long-time collaborator and friend Tony Visconti is the film's music producer.