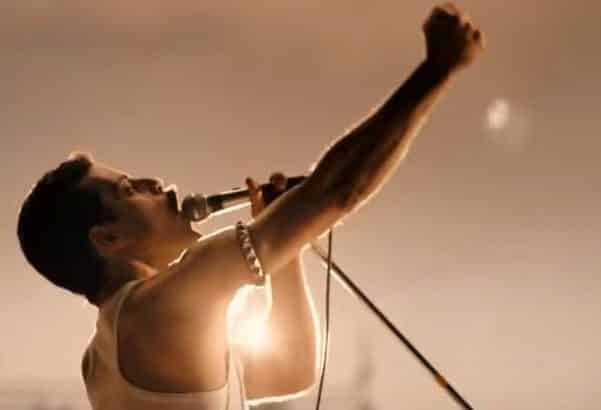 Following the release of the poster, a teaser for the much anticipated Queen biopic Bohemian Rhapsody has been released online. That's ahead of the official trailer being released soon. The first piece of footage is available at the bottom of the page…
This shows a lot of promise for many of us that have been waiting quite some time for the film to come to light. The trailer was shown at CinemaCon a few weeks ago, adding to the hype for Bohemian Rhapsody and leaving fans eager to see this footage online.
Look out! Exclusive #BohemianRhapsody sneak peek clip coming TODAY at 9amPT/5pm GMT. FULL Movie Teaser Announcement Clip coming Tomorrow! #queen #movie #poster #sneakpeek pic.twitter.com/yUzxbBSnW8

— Queen (@QueenWillRock) May 14, 2018

At just 10 seconds, the Bohemian Rhapsody teaser uses the iconic Queen song 'We Will Rock You.' There's a fresh look at Rami Malek as Freddie Mercury that has never been seen. He's well cast in his resemblance of the front man.
The end shows us the band as they're about to take the stage at the 1985 worldwide concert event Live Aid. One would have thought they might have used the song 'Bohemian Rhapsody' itself, however, 'We Will Rock You,' works perfectly. Here's the clip…