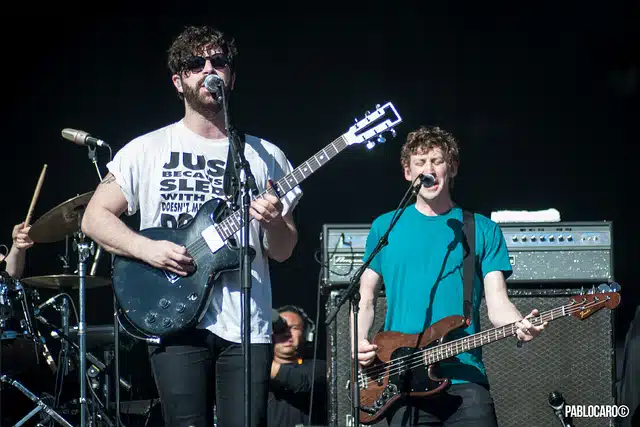 Last night Foals kicked off the new season of what is now and institution for music:  Later… With Jools Holland. They were also joined by American rockers My Morning Jacket on the season premiere of the show.
Foals recently released their fourth studio album What Went Down last month on August 28th. They are currently on tour to support it, so their television appearance is all part of it.
The band performed two songs from the new album, first 'Mountain At My Gates' and then the always explosive 'What Went Down'. During the performance Foals frontman Yannis Phillippakis took a trip into the crowd as the song was building.
Other acts who were the on the show included Rickie Lee Jones, Disclousre, Kwabs and Squeeze. Each artist plays a song live on the Wednesday, but then an extended hour-long edition is aired on Friday evenings on BBC 2.
The Maccabees are set to appear on next week's episode, which will air on September 23. You can check out Foals performances of their two new songs down below.
Photo Credit: Pablo Caro