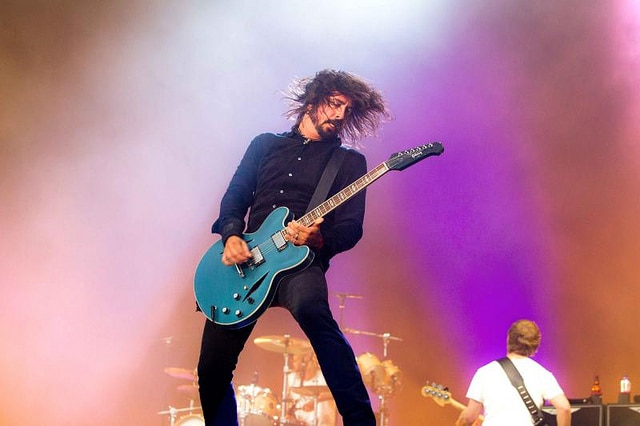 Foo Fighters recently covered a Led Zeppelin classic 'Whole Lotta Love' at one of their gigs. During their show in Phoenix, Arizona last Friday night they were joined by a special guest to cover the song.
The band were joined on stage by country singer Jewel for the performance of the Zeppelin song. She took over the duties from drummer Taylor Hawkins who usually sings for the band when they cover Led Zeppelin.
For a women who is known for being a country singer she showed that she can just as easily be a rock diva. It was a performance that Plant himself would be proud of as she really showed the power she has behind her voice.
Foo Fighters also recently dedicated a song to a girl at one of their concerts as like Dave Grohl she was wearing a cast. Grohl said "This one, I usually dedicate to the road crew, and the people who built the throne, and all that bulls**t… [but] I'm going to sing this one for the little lady who broke her leg too, how bout that?"
You can check out Foo Fighters performance of 'Whole Lotta Love' with Jewel on vocals down below.
Photo Credit: Ben Houdijk