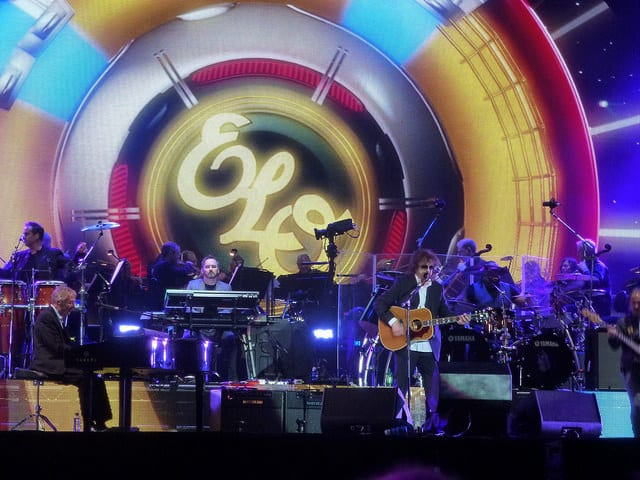 Jeff Lynne and Electric Light Orchestra recently performed two tracks on The Tonight Show with Jimmy Fallon. ELO performed their new track 'When I Was A Boy' as well as web exclusive performance of 'Mr. Blue Sky'.
The band were aided by a small string section and a group of back up singers for the performance. ELO recently released their track 'When I Was A Boy' which was off the band's newly released album Alone In The Universe.
Speaking about the track in a recent interview Jeff Lynne said "My interest in music grabbed me when I was a boy," adding that "I used to go under my bed listening to the crystal set [radio]. "
Lynne continued by saying "There weren't many good stations back then. You only got about an hour of pop music and that was on a Saturday night. That's what led to the song, which was one of the quickest I've ever written lyrically and musically."
You can watch Jeff Lynne's ELO perform two tracks 'When I Was A Boy' & ' Mr. Blue Sky' down below.
Photo Credit: Paul Careless