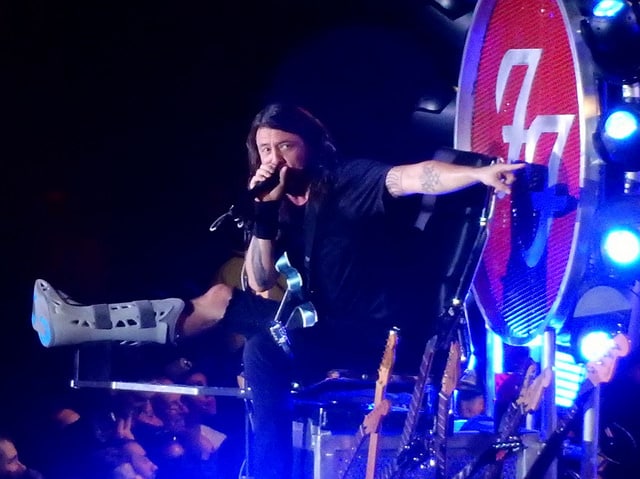 Foo Fighters have recently released a teaser for what many people believe is the band's next album. They originally set up a countdown on their website with a new Foo Fighters logo.
Now Foo Fighters have teased a short snippet of a song which appears to be off the new album. The new track is supposedly called 'Nothing's Set in Stone?' which is ironic because at this time we're still unsure if it is for their new album or not.
The date on which the clock will expire is November 23rd and this has led many fans to speculate on what it actually is. Some fans have compared the website crest to that of the Route 66 sign, suggesting that a second season of Sonic Highways might be coming. Others have opined that it may be the date that Dave Grohl's leg cast is removed.
Foo Fighters did recently record some new tracks when they were playing at Austin City Limits a couple of months back. Speaking to Uproxx.com recently they revealed the name of the five songs they recorded. They are as follows: 'Iron Rooster', 'Neverending Sigh', 'Saint Cecila, 'Savior Breath' & 'Sean'.
You can listen to the teaser for what could be Foo Fighters new album down below.
Photo Credit: slgckgc