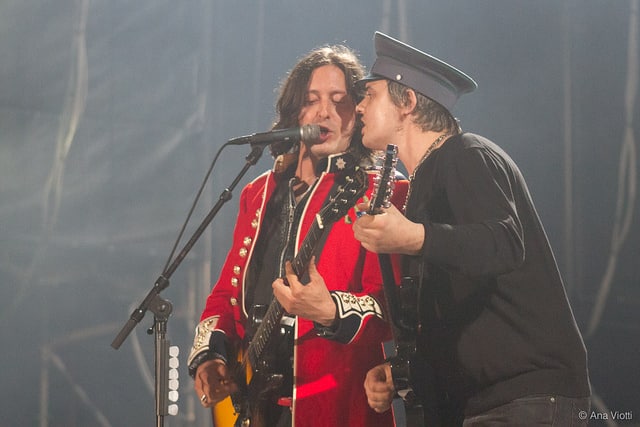 The Libertines played an intimate show at a pub in Margate in the Uk on May 24th. That's as they get ready to open their own hotel in the Kent seaside town. The Libertines confirmed their intention to open a hotel and studio in the area. A clip of them playing is below…
Footage posted on social media by Carl Barat sees himself and fellow bandmate Pete Doherty playing an acoustic rendition of 'Death On The Stairs' at the Taprooms pub in Margate. The band also recently performed to a crowd of just 80 people at Margate's Tom Thumb Theatre.
In interview with the NME, Frontman Pete Doherty first spoke about the plans in 2016, 'We're gonna open a Libertines hotel. With a studio, nightclub, a bar [it'll] be open to anyone who'll pay the bills'. It's been confirmed that the five storey, 10-room property will go by the name The Albion Rooms, with an opening date and launch party to be announced soon.
A statement released by the band says the hotel is, 'Inspired by the celluloid co-habitation antics of the Beatles and the Monkees, Carl, Gary, John and Peter had been looking for a creative home: a living art space, a Warholian factory, with guest rooms, a bar and studio.'