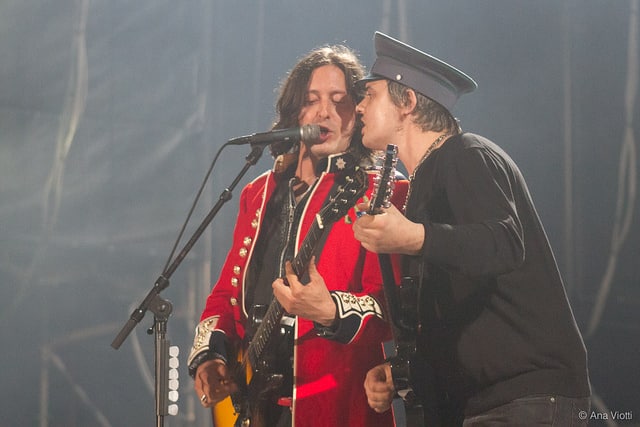 The Libertines recently joined John Cale of The Velvet Undergorund on stage to perform some of his band's songs. Cale performed the band's classic debut album The Velvet Underground & Nico in full in Paris on Sunday Night.
Cale performed at the Philharmonie de Paris, and besides The Libertines Pete Doherty and Carl Barât, he was also joined by Animal Collective, Mark Lanegan, Etienne Daho, Lou Doillon and Lemon Jelly's Nick Franglen on the night.
Doherty and Barât helped Cale perform a track from The Velvet Underground's second album White Light/White Heat. They performed the title track off the album at the gig in Paris.
After releasing their third album last year, The Libertines recently said that they still have more new material. Anthems for Doomed Youth was their first album in 11 years and it was recorded in Thailand.
Carl Barât recently said that the band are keen on doing an new album saying "We've not really stopped writing. [We've got] bags of music".
In terms of the logistical side of the new album bassit John Hassal said "We're just negotiating a new deal with Virgin at the moment [for] the new album," adding that "So it's all looking good at the moment."
You can watch the video of Carl Barât and Pete Doherty of The Libertines performing a Velvet Underground track with John Cale down below.
Photo Credit: Side Stage Collective