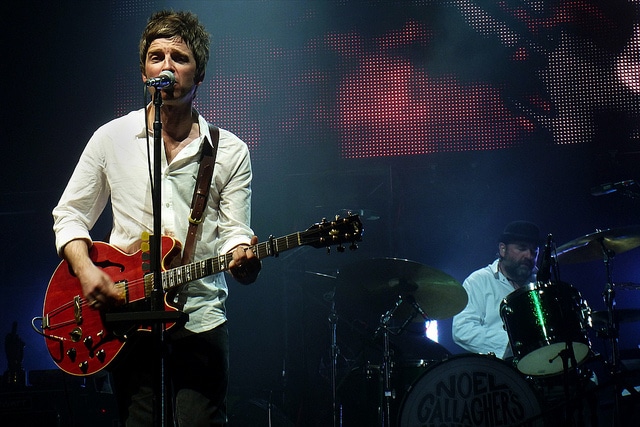 Noel Gallagher recently reunited with one of his former bandmates Gem Archer to perform some Oasis classics. Archer joined Noel and his High Flying Birds during a gig in Lincoln on the weekend.
As well as being a guitarist for Oasis, Gem Archer was also part of Liam Gallagher's band Beady Eye which disbanded last year. Archer joined Noel at an intimate radio Lincoln FM gig at Bishop Grosseteste University on Saturday (5th of December).
There was a total of 200 people in attendance to see Noel play most of the material from his two albums with the High Flying Birds. Noel also played a select few Oasis numbers when reunited with Gem Archer.
The two played a total of four Oasis songs which included 'Listen Up', 'Cast No Shadow', 'Slide Away' and of course the band's biggest hit 'Wonderwall'.
Recently there have been rumors circulating that Liam and Noel Gallagher would be getting back together, with many speculating that they will reunite for Glastonbury. Both  of them have denied these claims since then but this mini reunion can only add fuel to the fire.
You can watch Noel Gallagher and Gem Archer play some Oasis classics down below.
Photo Credit: Jose Francisco Del Valle Mojica