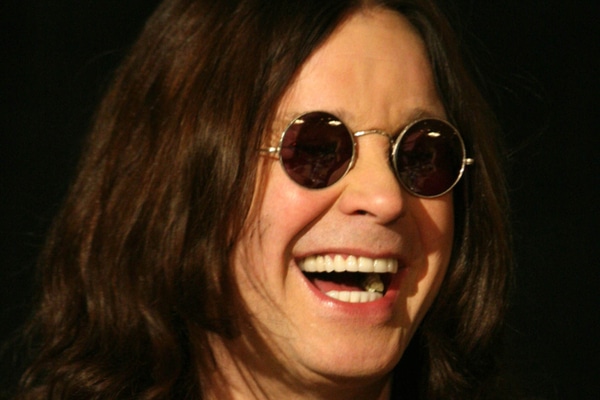 Archival footage showing rocker Ozzy Osbourne denying he is an anti christ during an interview at the start of his Back At The Moon Tour in 1983 has resurfaced.
Bark at the Moon UK Tour Shirt Back starting Nov 10, 1983 pic.twitter.com/Lul976JJnD

— Ozzy Osbourne (@OzzyOsbourne) November 10, 2020
Osbourne was interviewed by Jools Holland for British television show, The Tube. This show ran from 1982 to 1987 and saw several hosts, including Paula Yeats, Jools Holland, Leslie Ash.
As expected, this interview shows Ozzy at his iconic best, a charismatic and at times bizarre rockstar.
During this interview, Jools says to Ozzy, "Word has it that in America you've been thought, heaven knows why, as a bit of an anti-Christ, and have had some bother". He also asked him about how he has faced this backlash.
"It's just a load of rumour, really. I'm just a normal guy like everybody else, I don't know where they get all these ideas from", the former Black Sabbath frontman replied.
What makes this interview even more bizarre, is the fact that Ozzy Osbourne is donning a full Dracula costume, while standing upright in a coffin. Oh Ozzy!
Ozzy And His "new hobby"
Jools also quizzes Ozzy over his notorious party antics.
Such antics may include urinating in random places, or even his "new hobby" of shaving off people's eyebrows while they sleep.
"When people are asleep I lurk into their room and zip their eyebrows", he can be heard saying. "They look the next day completely different, their whole life changes, you know". 
See this interview below.
In other bizarre Ozzy stories, Quiet Riot bassist Rudy Sarzo recalled a time when the rocker bit the head off a dove.
Sarzo claimed that this incident took place on the same day that he joined Osbourne's band.
He said, "And as we were talking, I see that his jacket is flapping. I go, 'What's that?" And he puts his hand in his pocket, pulls out another bird, looks at it and he just goes and bites the head off again – right in front of me! I gross-out, and he just laughs and keeps walking". More on this here.
Ozzy Osbourne also rescheduled his UK and European Tour dates until 2023.