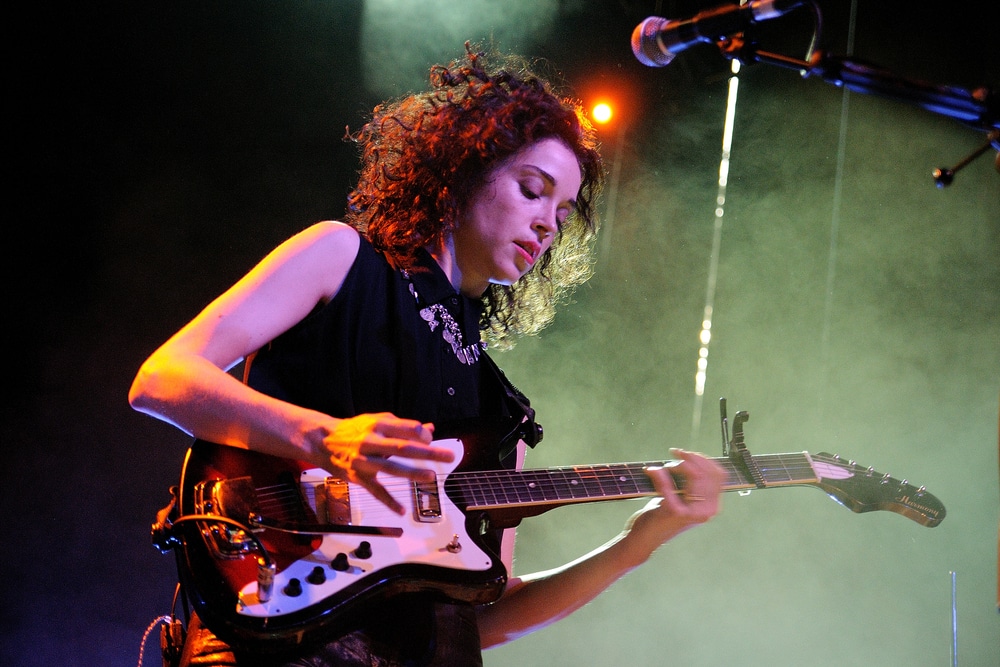 St. Vincent and Bleachers covered Depeche Mode during a kicking set at Coachella 2018 on April 20th. Bleachers frontman Jack Antonoff, had worked with Annie Clark aka St. Vincent before. He produced her latest album MASSEDUCTION.
During Bleachers' performance at the second week of the Californian festival, Clark made a surprise appearance to cover Depeche Mode. They did a rendition of the British electronic band's hit 'Just Can't Get Enough'. She contributed guitar and backing vocals to the cover. There's fan footage available to watch below.
According to the NME, Antonoff recently joined Lorde to cover St. Vincent's 'New York'. He appeared with the New Zealand singer, with whom he has also worked, on stage at her show at New York's Barclays Center earlier this month on April 4th.
Meanwhile, there's speculation that the frontman could be working with Lana Del Rey. The singer appeared on Instagram live earlier this year, messing around in a recording studio where Antonoff could be seen sitting on a sofa in the background.